A picnic favourite for sunnier weather.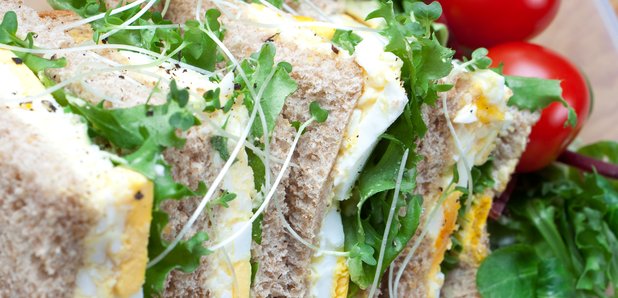 Egg and cress sandwich
Saturday 17 May 2014
Anne-Marie Minhall says, 'With the prospect of a warm and sunny weekend ahead for many of us, I thought we'd continue our celebration of the humble sarnie with a picnic favourite – the egg and cress sandwich. To make a really good one, I think it's all about using the best possible eggs you can get your hands on. If you want to make your own mayonnaise, even better, but a good quality shop-bought one will do the job well.'
Ingredients (serves four)
8 free-range/organic eggs
8 tbsps mayonnaise
1 tsp mustard (whatever you fancy, I like the kick of English, personally)
1/4 tsp paprika
Bunch of cress chopped (or you could use watercress)
Seasoning
Method


Hard boil your eggs for 10 minutes and then drain and then cool in cold water for another five minutes. Once cool enough to handle, peel and chop them before placing into a bowl.
Add in the mayonnaise, mustard and cress to the eggs. Season well with salt, pepper and paprika and mix again before serving on your favourite bread.