Anne-Marie has an idea for a great side dish for a summer barbecue.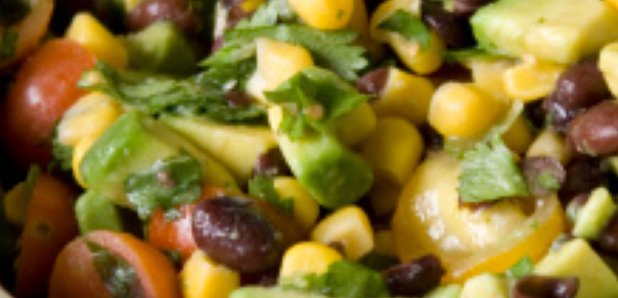 Avocado, lime and chilli salad
Saturday 26 July 2014


Anne-Marie Minhall says, "In hot weather I can't even think about putting the oven on to cook something - so how about a chilled bowl of this avocado, lime and chilli salad? If there's some left over, it tastes even better the next day."


Ingredients
(serves two)
1 large or 2 medium-sized ripe avocados
2 limes, squeezed
6 spring onions, finely sliced
200g cherry tomatoes, halved
1 red chilli, finely chopped
1 clove of garlic, finely chopped
Handful of fresh mint, torn
Method

Peel and dice your avocados and then place into a bowl. Squeeze the lime juice over the top to prevent the fruit from turning brown.
Add the rest of the ingredients to the bowl except the mint. Chill in the fridge for an hour or so. When ready to serve, toss in the mint.