A sousaphone player has caused much hilarity in America by playing humorous music alongside a march by the Ku Klux Klan.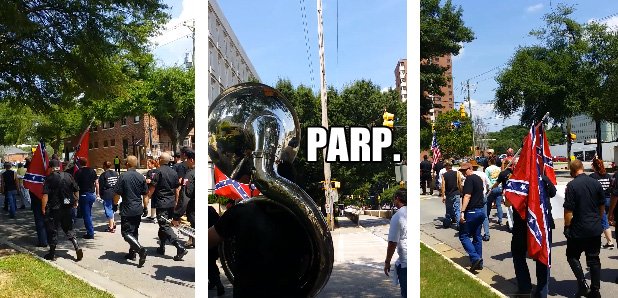 The march, which was organised to protest the ban on using the Confederate flag in America.

The interfering sousaphone player, however, insisted on following and accompanying them with some ungainly marching music.

He also played Ride of the Valkyries which, seeing as it's by the notoriously intolerant Richard Wagner, seemed an odd choice. But still.