Composer Steve Reich has told Classic FM how an encounter with Radiohead guitarist Jonny Greenwood has inspired his latest composition. Themes by Radiohead for the London Sinfonietta won't be performed until spring 2013 but the piece is in keeping for a composer whose innovative music is as keenly felt in genres as wide as pop, dance and electronic music as it is classical music.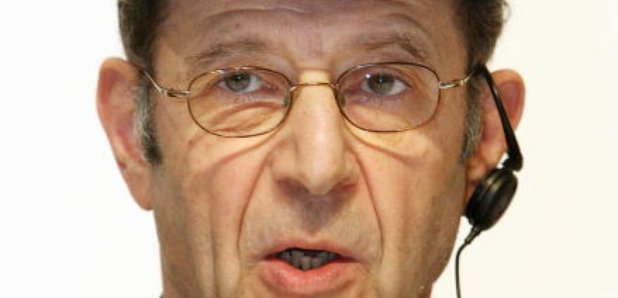 "I was in Krakow last year and Jonny Greenwood from Radiohead was playing there and he was going to play my piece that I'd written for Pat Metheny called Electric Counterpoint which is for electric guitar and pre-recorded tracks," says Reich as he recalls their first meeting.
He continues: "And he'd gone to all the trouble of pre-recording these tracks and I found out that he himself had been trained as violist at Oxford and then later became guitarist with Radiohead. And I thought, 'Do you know, that's an interesting biography.'
"And we began to talk – and he's a very sweet and very interesting guy. I heard some music that he composed for a film called There Will be Blood and in listening to that music one would have said, 'Now here's a guy who's been listening to Messiaen.' You would never think he's a rocker - no way! It was string orchestra music and it didn't suggest rock'n'roll in the least."
Upon returning home, Reich decided to find out more about Radiohead and looked them up on Google.
"I was quite struck by a number of their songs, one of which was Everything in its Right Place and another one called Jigsaw Falling into Place and I thought it would be interesting to take those songs – particularly the bass lines and the basic harmony, a few of the melodic fragments that were particularly striking and sort of have my way with it," says Reich.
However, unlike previous compositional efforts inspired by other artists, Reich used fragments from Radiohead's music to use as a springboard.
He explains: "I did a piece called Finishing the Hat for two pianos which was simply taking a Stephen Sondheim song and slavishly following it but with the Radiohead piece I thought, 'I'm just going to write my own piece' and it's going to be scored for flute, clarinet, two pianos, two vibraphones, string quartet and one electric bass and no obvious rock'n'roll connection at all – you have to listen carefully to hear it.
"It's not done but I'm well into the fourth of the five movements and I'm enjoying it enormously."
It certainly sounds as if the wait until next spring will be worth it.
Listen to the full interview with Steve Reich below

Steve Reich