Antonello Manacorda was concert master under the legendary Claudio Abbado for 15 years – now he's one of today's most exciting conductors and will be on the podium at Glyndebourne to conduct Berlioz's Béatrice et Bénédict. We asked him what he learned from maestro Abbado and what advice he had for young musicians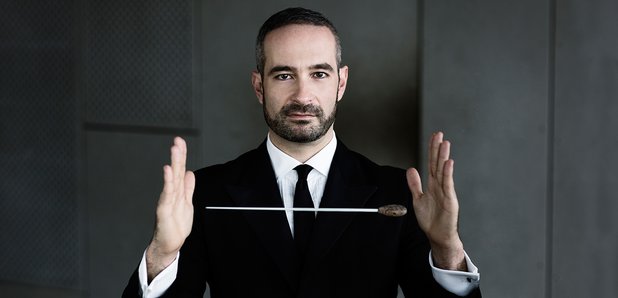 What's your earliest musical memory?
Listening to Maria Callas' recording of Verdi's La traviata with my mother, as a kid. I got addicted to that recording when I was about three or four!
How did you become a conductor?
I was a long road. Apparently, as a kid I said I wanted to be a conductor – so I have books about conducting written for children – but I don't remember that. But when I was about six or seven I started playing the violin. I went on to study violin and became concert master of Claudio Abbado's Gustav Mahler Youth Orchestra. Then, together with Abbado, I founded the Mahler Chamber Orchestra and became the orchestra's concert master. After eight or nine years of that job I decided that playing an instrument was not enough for me – I wanted to work on music without the limit of an instrument in your hand. That's how I went into conducting.
What's been the highpoint of your career so far?
I would say it was the first concert of the Lucerne Festival Orchestra – which I also founded with Abbado. It was just after Abbado had been very sick with cancer and he'd just come back from a big operation. We opened the Lucerne Festival with a performance of Mahler's Second Symphony (see video below) and it was really incredible. A lot of my most intense musical moments are linked to Mahler – I went on to conduct the Second Symphony with the Concertgebouw Orchestra a few years later, when I was still learning conducting and that had a huge impact on me.
Who are your musical idols and what have they taught you?
I was concert master under Claudio Abbado for 15 years and this was just a really really incredible experience. So he taught me everything – without really teaching, just by making music together. I also had a very good teached in Holland called Herman Krebbers – he used to be concert master of the Concertgebouw and he taught me discipline and explained how serious what we do it. Both of them – Abbado and Krebbers – they both taught me that you're never ready, actually. You can work for ages like crazy but you're never finished because you can always go deeper into the music.
What one piece of advice would you give to young musicians currently training?
It's better to do something one year too late than one year too early. Today, everything is going so fast it's so easy to make mistakes because your shoulders aren't broad enough. A conductor has to cope with so many different things – you have to have in your mind and your soul an interpretation of the piece, but at the same time you have to have enough human knowledge to lead an orchestra of possibly hundreds. They all have questions, they all want answers and direction from you. So I'd say why don't you do this one year late, than one year early?
Is there a recording or project you'd like to go back to and do again?
Oh everything! Every time you perform a piece you reach different levels, you go one layer deeper. I think the day I would answer 'nothing' to this question, I would not be an artist any more, I would be dead artistically. The moment you're satisfied, you're not alive anymore.
Antonello Manacorda conducts Berlioz's opera Béatrice et Bénédict at Glyndebourne this summer, 23rd July-7th August . His recording of all of Schubert's Symphonies with the Kammerakademie Potsdam is available to buy now.