Violinist Tamsin Waley-Cohen is Tim's web chat guest this week. Her recent recordings include Vaughan Williams's The Lark Ascending (last year's No. 1 in the Hall of Fame) as well as works by Elgar, Debussy and Gershwin. She'll be joining us from 9am on 25 February. Post your questions below!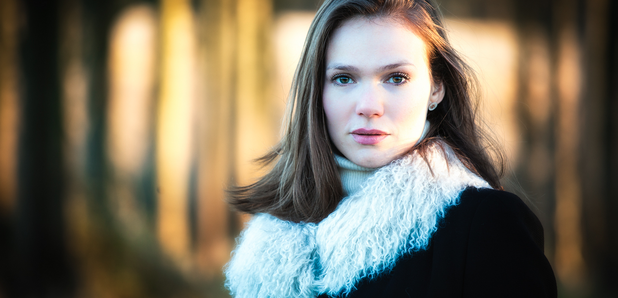 Tamsin Waley-Cohen studied at the Royal College of Music and has taken part in master classes by Ida Haendel and Ruggiero Ricci, who described her as "the most exceptionally gifted young violinist I have ever encountered."
Her recordings include a CD of music by Gerswhin, Ives and Ravel with the pianist Huw Watkins and most recently, a disc of Elgar and Vaughan Williams with the Orchestra of the Swan.
One critic said of her playing: "Waley-Cohen's capacity to make things happen are both beautiful and strikingly individual."
Her next recording brings things right up to the modern day with music with music spanning Bartók, Kurtág, George Benjamin and Elliott Carter.
Post your questions for the brilliant young violinist below – and don't forget to check back tomorrow at 9am to join the web chat!