What's your idea of a perfect 40th birthday party? Pianist and composer Raymond Yiu is planning a concert to celebrate his upcoming milestone - and he'll be joining us from 9am on 3 July to talk to us about it.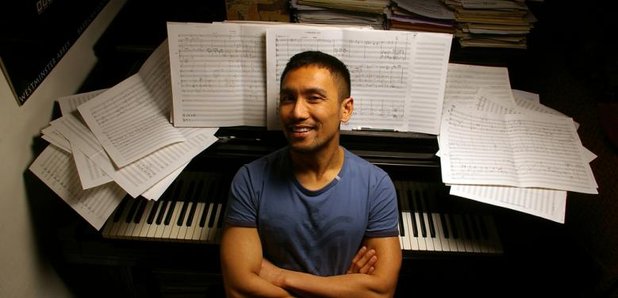 Born in Hong Kong in 1973, composer, pianist and conductor Raymond Yiu is hosting a most unusual 40th birthday party. Later this week, he'll be putting on a musical soirée at LSO St Luke's, where he's premiering some of his own works alongside contemporary musicians from the Panufnik Young Composers Scheme and beyond.

He's won a whole host of awards for his music, and is currently studying at the Guildhall School of Music and Drama. But where do you even begin as a self-taught composer? And how did he go about getting his work discovered?

If you've got a question for the contemporary composer (or just want to wish him a happy birthday for the weekend!) he'll be online from 9am on 3 July. Post your questions in the Facebook comments below.

Don't forget, you'll need to refresh the page to see the latest comments.