After a double Grammy win for the classical music label last week, Ralph Couzens, managing director of Chandos Records is chatting to Classic FM from 9am on Wednesday 20 February.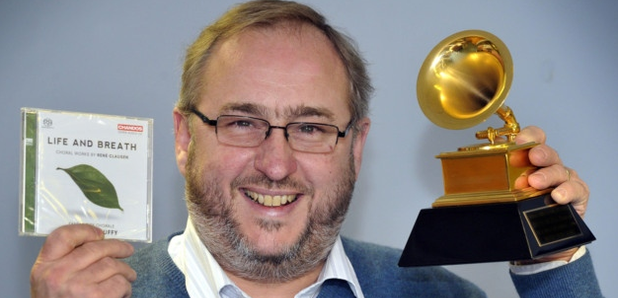 After the Chandos disc Life and Breath , choral works by René Clausen performed by the Kansas City Chorale and conducted by Charles Bruffy, scooped two Grammys in the Best Engineered Album and Best Choral Performance in the Classical categories, we're speaking to managing director Ralph Couzens.
Does he have a favourite recording on the label? How does it feel to be honoured with a Grammy? Are there any pieces of audio equipment he would recommend? If you have a question for Ralph, you can post them in the comments below and he'll be answering them from 9am on Wednesday 20 February.
N.B. You will need to refresh the page to see the most recent comments.