This is why you're wrong about Andrew Lloyd Webber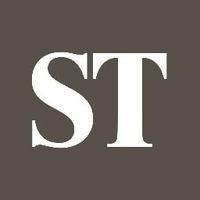 Promoted by The Sunday Times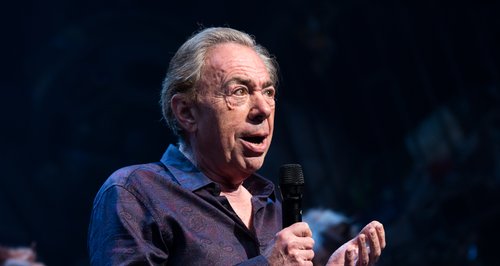 He's never managed to convince the high-brow critics, but his music is due for reconsideration.
In The Sunday Times, you'll find an in-depth interview with composer and musicals impresario Andrew Lloyd Webber, who opens up about the inspiration behind his blockbuster musicals. He's got four musicals currently running on Broadway, and we happen to think he's pretty good, too...
Writing killer tunes and making lots of money hasn't always been enough to get you branded a sell-out. Take a look at Handel. He was an international celebrity who churned out a heap of killer tunes, and had the public climbing over each other to get hold of the hottest tickets in town.

Now, we're not placing Sir Andrew Lloyd Webber right up there with Handel just yet, but there are some questions to be asked about the man who was named 'the most commercially successful composer in history' by the New York Times. Is his music really so unsophisticated that it deserves such snobbery and disdain?

If you keep your head above the sea of naysayers, you start to notice interesting things about the music of Lloyd Webber. He doesn't follow a formula; each of his hits has had a completely different flavour, and his choice of subject matter is varied and obscure.
The Phantom of the Opera - based on a Victorian gothic novel which was fading into obscurity. Cats - who would have thought that a musical with lyrics written entirely by T.S. Eliot would run on the West End for 21 years? Joseph And His Amazing Technicolour Dreamcoat - a musical based on that famously un-sexy text - the Bible. This is not a man chasing after commercial success - he's chosen subject matter which he believes has genuine artistic merit.
Look deeper still and you find music which is informed by classical convention. Tell Me On A Sunday is a song cycle about a girl from Muswell Hill, and Joseph And His Amazing Technicolour Dreamcoat is an oratorio for a modern age (complete with narration). In fact, Joseph was written for a school, and shows a sensitivity to children's voices which is reminiscent of another well loved British composer who spent a large amount of his time writing for childrens' choir, and for his amateur musical festival in Norfolk…
All this talk of selling out makes poor Sir Andrew pretty depressed. He once rang a journalist who had slated him in the papers, and moaned to him for ten minutes about how he'd never been valued in Britain like he was in America, and that he didn't understand why everyone took so much pleasure out of knocking him. Poor guy.
So it all boils down to the fact that Sir Andrew Lloyd Webber writes memorable tunes and rousing choruses which don't need a critic to explain their meaning. In a world where complexity is prized, it seems that the footfall of the masses is easily neglected.

It's not Lloyd Webber's subject matter, but the charm of his music and the quality of his collaborations which have given the composer his Midas touch. Perhaps the tide of history might give him more recognition than his contemporaries ever did.