William Walton
Biography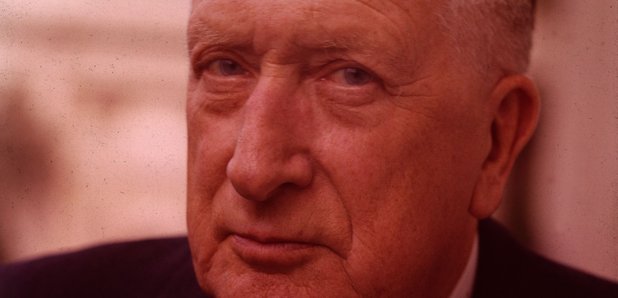 William Walton (1902–1983) was the finest English composer of his generation.
Life and Music
In 1921, early in his career, Walton composed his most individual and contemporary-sounding score, Facade. This ground-breaking work aroused critical expectations.
Unlike many musical greats, Walton's early childhood in Lancashire was not a long series of prodigy star turns - his piano and violin lessons met with only average success.
His exceptional voice earned him a place at the Christ Church Cathedral Choir School in Oxford when he was just 10, and within two years he was composing - mostly choral works, songs and organ music.
At 16 he entered Oxford and looked set for an academic career, but four years later he left without his BA, having lost interest in the course and failed to pass the matriculation examination.
The first work to fully proclaim Walton's genius was the Viola Concerto, a work that formed the emotional core of Walton's output for the next half-century.
The Thirties opened spectacularly for Walton, with Belshazzar's Feast which was immediately hailed the most important English choral piece since Elgar's Dream of Gerontius 30 years earlier.
The great Russian-American violinist Jascha Heifetz asked Walton to write a violin concerto for him, and the result is one of the finest concertos ever composed for the instrument.
Throughout the Second World War, during which he served in the Ambulance Corps, Walton concentrated on less demanding, suite-like genres including movie soundtracks and ballet scores.
Walton married Susana Gil in December of 1948, and moved to the island of Ischia in the Bay of Naples, where they lived, to the end of Walton's life. The first major work from Ischia was the ravishing grand opera Troilus and Cressida.
Did you know?
William Walton also wrote music for royal occasions, including Crown Imperial for the coronation of King George VI and Orb and Sceptre for the coronation of Queen Elizabeth II.
Find out more about Walton's Crown Imperial. Watch and listen to different recordings and download your favourite.
Find out more about Walton's Spitfire Prelude and Fugue. Watch and listen to different recordings and download your favourite.
The virtuosic Lawrence Power raises the profile of the violin's second-class cousin.
Violist Tatjana Masurenko proves her credentials with a stirring performance of Beamish, Britten and Walton Viola Concertos
Walton's score for Battle Of Britain was unceremoniously dropped but a new DVD release has reunited music and film, finds Classic FM.
Top Walton Pieces
William Walton (1902-1983 : England)

Conductor: Louis Fremaux
Ensemble: City of Birmingham Symphony Orchestra
Record Label: EMI
Catalog: CDM 7642012

Orb & Sceptre

William Walton (1902-1983 : England)

Conductor: Louis Fremaux
Ensemble: City of Birmingham Symphony Orchestra
Record Label: EMI
Catalog: CDM 7642012

William Walton (1902-1983 : England)

Conductor: Steuart Bedford
Ensemble: English Chamber Orchestra
Record Label: ASV
Catalog: CDQS 6093