Watch this orchestra perform Tchaikovsky's 1812 Overture with paper bags
13 January 2017, 09:34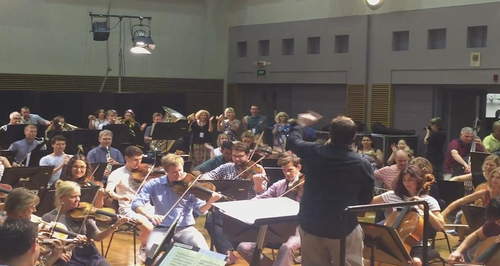 Who needs cannons when you've got paper bags?
Tchaikovsky's 1812 Overture is known for its ringing chimes, brass fanfare finale and climatic bursts of cannon fire. However, Sydney based course TunED Up!, a group of teachers who were performing the work alongside the Sydney Symphony Orchestra lead by conductor Anthony Pasquill, didn't quite have access to cannons - but they did have plenty of paper bags!
The week long course focuses on music pedagogy 'with a passion and desire to develop or expand music programs within their school community'.
Talk about being resourceful - we'll give these teachers 10/10 for their absolutely brilliant performance!