Sir Anthony Hopkins
Biography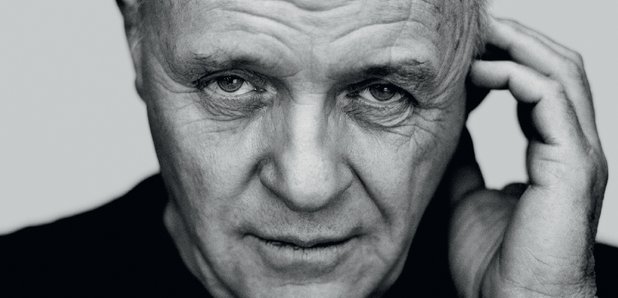 In spite of following an acting career, Sir Anthony Hopkins' first love was for classical music. However it wasn't until 2012 when he finally realised his dream by releasing his first classical album, 'Composer'.
Life and Music
Born on 31 December 1937, in Margam, Port Talbot, Wales, Sir Anthony's mum Muriel was a distant relation of the poet W. B. Yeats.
Heavily influenced by fellow Welshman Richard Burton to become an actor, Hopkins enrolled at the Royal Welsh College of Music and Drama in Cardiff. He graduated in 1957 and after two years in the Army doing his national service he moved to London and trained at the Royal Academy of Dramatic Art (RADA). After several years in repertory, he was spotted by Sir Laurence Olivier who invited him to join the National Theatre where Hopkins became Olivier's understudy.
His film credits cover a wide variety of genres, from family films to horror including The Lion in Winter, The Elephant Man, 84 Charing Cross Road, Dracula, Legends of the Fall, The Remains of the Day, Amistad and Nixon, but he is perhaps best known for his performance as serial killer Hannibal Lecter in the 1991 film Silence of the Lambs for which he won an Academy Award for Best Actor.
When he was just six, his love for the piano was ignited by lessons from Mrs Jeffreys, his music teacher. He showed great promise, improvising with chords and melody from an early age, scribbling down thoughts on sixpenny sheets of manuscript paper.
In January 2012 he released his first classical music album 'Composer' which included nine original pieces of music and scores from some of his films Slipstream and August. It was recorded with the City of Birmingham Symphony Orchestra in July 2011.
Did you know?
One of Hopkins' early compositions 'And the Waltz Goes On' became the title track for violinist Andre Rieu's album released in 2011. The album would go on to top the official Classic FM Chart for several weeks.
André Rieu premieres Hopkins' waltz
Dutch waltz superstar to release 'Under The Stars' in early September, featuring appearances from the Soweto Gospel Choir
To celebrate the chart success of the actor's first classical album, we've got copies of the album to give away all week
A collection of Sir Anthony Hopkins images
Anthony Hopkins tells Classic FM about his lifelong passion for music.

Top Anthony Hopkins Pieces