Rachmaninov played on THEREMIN is completely blissful and lyrical
13 March 2017, 15:53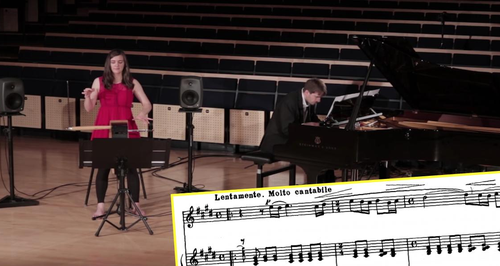 You won't believe how expressive the Theremin sounds in this performance.
Vocalise is the last of the fourteen songs composed and published in 1915 by the great Russian composer, Sergei Rachmaninov. Dedicated to Antonina Nezhdanova, it is written for soprano voice and piano, what is unusual about this piece is that there are no words. Instead, the singer may sing the melody to a vowel of their choosing.
There have been countless instrumental arrangements of this heavenly piece, but if you are going to imitate a beautifully lyrical melody for voice, few instruments come close to the sound of the Theremin.
The extremely talented Carolina Eyck has recorded a stunning version of the dream-like work for Theremin with Christopher Tarnow on the piano, and we are in awe of her amazing performance.
Watch the video below, and check out more videos from Carolina on Facebook, Twitter, Instagram and YouTube: