Mahler's Second Symphony is face-meltingly amazing. Now a complete manuscript handwritten by the composer himself has sold for a record £4.5m at Sotheby's. We've got our hands on the high resolution images **drools**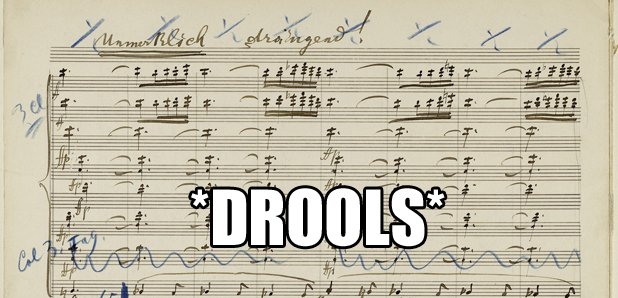 Mahler wrote his Second Symphony - known as the Resurrection Symphony - at the very end of the 19th century and it is an absolutely colossal work.
You can read more about exactly what makes it a work of such genius here.
Now a manuscript, handwritten by the composer himself, has just sold under auction at Sotheby's in London for £4.5m - a record for a musical manuscript.
We've got our hands on high-res images of six pages of the manuscript – click on the small images below for face-melting Mahler in high resolution…