Itzhak Perlman is one of today's greatest violinists – so who better to ask for advice on how to get the most out of your practice and tackling nerves? We spoke to the brilliant musician in London's Savoy Hotel, ahead of the UK leg of his European tour.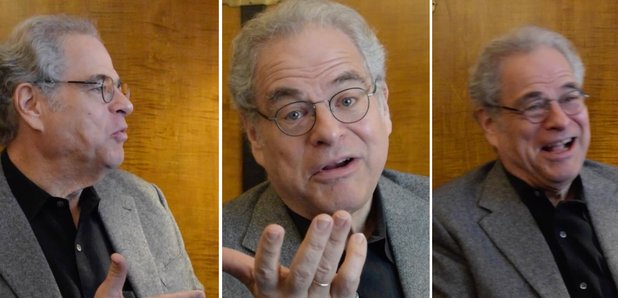 How long do you need to practise?
This is a question people discuss a lot and the answer is reassuringly not "12 hours a day – in fact, why are you reading this instead of practising right now."
How do you get the most out of your practice?
It's all about quality not quantity, as Itzhak explains.
What about nerves? How does a violinist of Itzhak's stature tackle them?
Because even today's greatest violinist can get an attack of pre-concert butterflies.
What tip would he give to someone trying to build a career?
Here's what he told us.
And what's the best piece of advice he'd give to a young musician?
Itzhak Perlman speaks exclusively to Charlotte Green this Sunday, 10th April, at 3pm and join David Mellor on Monday at 8pm when he talks to Itzhak about his favourite music.

To find out where you can hear Itzhak Perlman performing live, visit his website.