Giovanni Pergolesi
Biography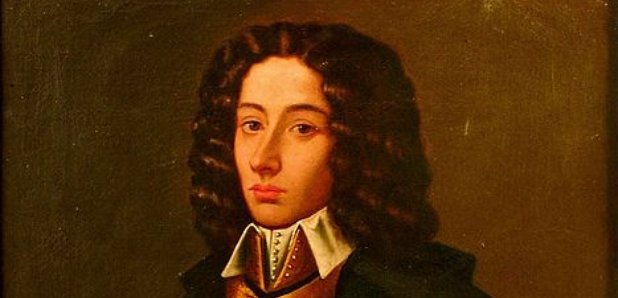 Giovanni Pergolesi (1710-1736) was an Italian composer, violinist and organist.
Life and Music
Born at Jesi, Giovanni Battista Pergolesi studied music there under a local musician, Francesco Santini, before going to Naples in 1725.
Pergolesi was one of the most important early composers of opera buffa (comic opera). His opera seria Il Prigioner Superbo contained the two act buffa intermezzo, La Serva Padrona (The Servant Mistress, August 28, 1733), which became a very popular work in its own right.
Among Pergolesi's other operatic works are his first opera La Conversione e Morte di San Guglielmo (1731), Lo Frate 'nnamorato (The brother in love, 1732, to a Neapolitan text), L'Olimpiade (January 31, 1735) and Il Flaminio (1735). All his operas were premiered in Naples, apart from L'Olimpiade, which was first given in Rome.
Pergolesi also wrote sacred music, including a Mass in F and his Magnificat in C major.
Pergolesi died at the age of twenty-six in Pozzuoli from tuberculosis.
In 2010, the music world celebrated Pergolesi's 300th birthday.
Did you know?
Pergolesi wrote a number of secular instrumental works, including a violin sonata and a violin concerto. A considerable number of instrumental and sacred works once attributed to Pergolesi have since been shown to be falsely attributed.
Find out more about Pergolesi's Stabat Mater. Watch and listen to different recordings and download your favourite.
Top Pergolesi Pieces
Giovanni Battista Pergolesi (1710-1736 : Italy)

Conductor: Fabio Biondi
Ensemble: Europa Galanta
Soloists: Dorothea Roschmann; David Daniels
Record Label: Virgin
Catalog: 0946 3633402