John Suchet
Weekdays 10am-1pm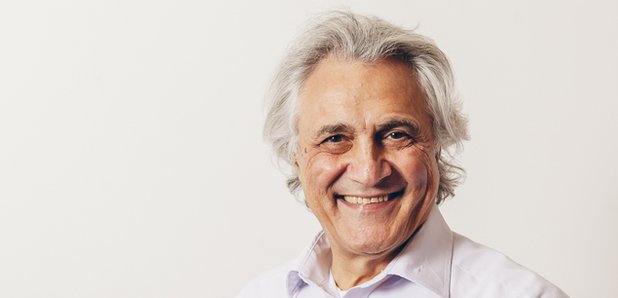 Following the Hall of Fame Hour at 9am every morning, the ever-enthusiastic John Suchet offers a further three hours of favourite classics and new discoveries.
Our favourite silver fox of a broadcaster, who may conceivably know more about Beethoven than the composer himself, sees it as his mission to provide the perfect soundtrack to your busy morning.
At 10.15 John features a daily track from his CD of the Week. It's always a new album and, over the course of five days, John promises to reveal some fascinating stories about the composer, the performer, and the music in question.

FORTHCOMING HIGHLIGHTS
MONDAY

Don't miss our exciting new Album of the Week. It's called Final Symphony and it features the best-loved themes from the hugely popular Final Fantasy video game series.

TUESDAY

John continues to feature music connected to World Wildlife Day and has a great story about how one composer's lucked changed when he was in his 40s.
WEDNESDAY

John has an exciting announcement to make this morning. He's not giving much away yet, but join him from 9 to find out what all the fuss is about. Plus music by Tchaikovsky on an important day for him.

THURSDAY

It's World Book Day so John features plenty of literary music. Expect a boy wizard, as well as Miss Bennet and Mr Darcy.

FRIDAY

Apparently, today is 'Middle Name Pride' Day – so John will feature music by composers with some of the most impressive or, frankly, bizarre middle names.
You choose the 3 pieces to match the way you're feeling. Vote now.
What musical themes are you in the mood for this Monday? Vote here.
Love John Suchet's show? Click the like button to add the show to your Facebook profile.
Join John Suchet's Conversations
Nature or nurture? Does great musical talent come from genetics or simply practising those scales? John Suchet wonders if new research finally put this mystery to bed.
John Suchet shares his thoughts about opera on the big screen - is it an important innovation, or just a passing fad?
John Suchet gives his verdict on the new production of the classic musical from the creators of 'Les Mis'.
John Suchet albums and interviews