John Suchet
Weekdays, 10am-1pm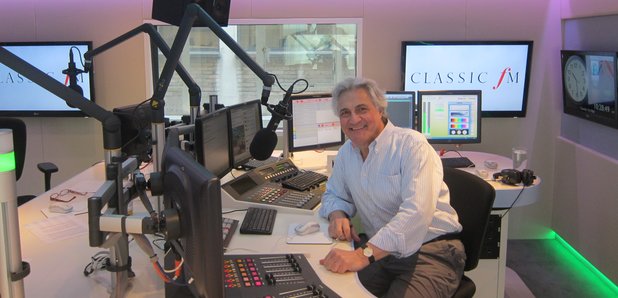 Following the Hall of Fame Hour at 9am every morning, the ever-enthusiastic John Suchet offers a further three hours of favourite classics and new discoveries.
Our favourite silver fox of a broadcaster, who may conceivably know more about Beethoven than the composer himself, sees it as his mission to provide the perfect soundtrack to your busy morning.

At 10.15am, John features a daily track from his CD of the Week. It's always a new album and, over the course of five days, John promises to reveal some fascinating stories about the composer, the performer, and the music in question.

Often, our CD of the Week gives us an opportunity to champion a new or up-and-coming artist – but equally, we're committed to profiling the great performers of the past. Listen after 10am and you'll regularly hear the likes of Jacqueline du Pre, Yehudi Menuhin and Mstislav Rostropovich alongside modern-day greats like Nigel Kennedy, Bryn Terfel and Jean-Tves Thibaudet.

With millions of people choosing Classic FM as their weekday morning choice, we know that our listeners are a diverse bunch of people. On the whole, though, people like you are often busy doing something else while you listen to Classic FM at this time of day. Sure, there are some people who have the luxury of reclining in a comfy chair, taking in every last note of a Mozart symphony – but a great many more are listening whilst studying, driving, working, or doing all manner of other tasks. Consequently, you'll find that the music on Classic FM during weekday mornings is a fairly lively affair; we include the occasional relaxing classic along the way, but we promise to provide an overwhelmingly upbeat sound to your day.

And, as lunchtime looms, John Suchet approaches the final straight of his four-hour stint on-air, before passing the baton over to Jamie Crick – the king of your requests, who makes it his mission to play your choices from 1pm onwards.
Love John Suchet's show? Click the like button to add the show to your Facebook profile.
John Suchet albums and interviews