Anne-Marie Minhall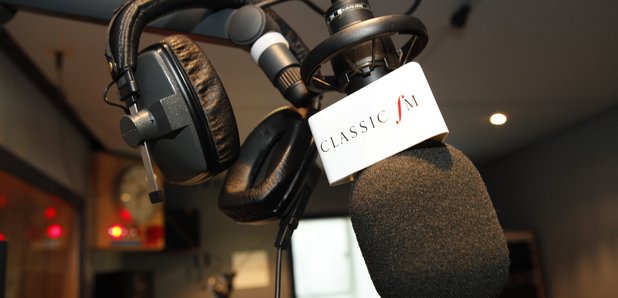 If you're looking to indulge on a Saturday afternoon, pour yourself a large pot of a coffee, grab that pile of weekend papers, and enjoy the mellifluous tones of Anne-Marie Minhall, whose two hour selection of classics old and new provides the perfect soundtrack to your weekend.
It's 3pm on Saturday afternoon. Tune around the radio dial and you'll find sports commentary galore, pop charts, and all sorts of rather ominously-named 'specialist' shows. Surely, what you really want is just a couple of hours of classical favourites – lots of them, too – presented by someone who knows her stuff and who delights in playing you as much music as she can. Sounds simple, doesn't it? Welcome to weekend afternoons on Classic FM…

Between 3pm and 5pm every Saturday afternoon, Anne-Marie Minhall invites you to experience a calm and relaxing collection of classical music, ideal to wind down to after cooking the lunch, getting back from the shops or toiling away in the garden. As a big fan of British music, you're pretty much guaranteed to find Anne-Marie featuring plenty of pastoral favourites in there along the way, with the likes of Vaughan Williams, Elgar and Delius occurring with satisfying regularity.

Anne-Marie also features a daily play of our CD of the Weekend – a new album that's perfect to enjoy on a relaxing day off. She's also very aware that many people listening at the weekend are busy working – which is why you'll often hear Anne-Marie playing dedications for shop workers, nurses and anyone else who's using Classic FM for a little bit of 'me time' in the midst of a busy day.

So, while the rest of the family are watching the football, charging around the house, or getting ready for a busy night ahead, we suggest hiding away with that pot of coffee, those papers (or maybe a good book), and your trusty radio. Join Anne-Marie at 3pm this weekend, for your own moment of indulgence. Go on – you know you deserve it!
Album of the Weekend
Exciting wind band music with a delicate edge is Album of the Weekend, 1-2 June 2013.
Anne-Marie Minhall's Top Classical Music Picks