Anne-Marie Minhall
Weekdays, 1-5pm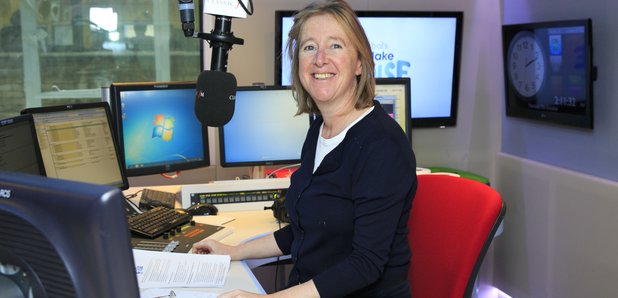 From 1pm every weekday, Anne-Marie Minhall is at the helm for Classic FM Requests – and, when the dedications are all concluded at 3, she remains your friendly companion through the afternoon.

Click below for highlights from this week's shows:
This week's highlights


MONDAY
Why not let Anne-Marie know what music you'd like to hear on Requests from 1pm and also tell her how you're spending your Bank Holiday Monday off – if you are having one – BUT do it in just a single word and she'll give you a mention in One Word Bank Holiday.
TUESDAY
In this afternoon's Hall of Fame 3 at 3, a trio of works which didn't have successful first outings with the public or the critics, but have gone onto win the hearts of music lovers the world over.
WEDNESDAY
Anne–Marie will be doing your musical bidding on Requests from 1 until 3. If it's a big day for you or a loved one, let Anne-Marie know. We'll also hear music by a composer about whom a newspaper reporter once described as an "extraordinary and precocious musical talent."
THURSDAY
Today there's another top class performance by the cellist, Steven Isserlis who is our Artist of the Week.
FRIDAY
Anne–Marie would love to hear from you if you're getting married very soon or maybe off to a wedding of a family member or friend – email or text her and let her know and she'll play you a special piece of music in her Wedication.
Know someone who's getting married? Why not ask Anne-Marie Minhall for a Wedication?
Anne-Marie Minhall's Top Classical Music Picks