Saturday Night at the Movies: upcoming shows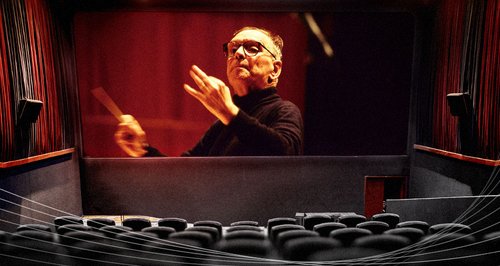 Saturdays, 5-7pm. Text 61812, tweet @ClassicFM or email using the forms below.
Whether it's original film soundtracks or classical music put to powerful effect on the big screen, Classic FM invites you on a weekly journey through the finest film scores, every Saturday at 17:00.
Each week, we showcase a selection of film soundtracks, from the latest releases by the likes of Michael Giacchino, Thomas Newman or John Williams to historic scores by Shostakovich, Vaughan Williams and Korngold.
You can listen to last week's Saturday Night At The Movies on our Classic FM Radio Player, or go to the Classic FM Playlist for a list of the pieces played in each programme.
Forthcoming shows:
Saturday 29th April, 5pm
This week, Andrew explores the theme of 'magic and fantasy' in the movies.
The highlights include spellbinding scores from Harry Potter, Narnia and Lord of the Rings, along with the unique sound of Danny Elfman's Edward Scissorhands and Princess Mononoke by Joe Hisaishi.
Check out the complete list of the Top 100 movie themes, voted for by you >
How to Listen
This week on Classic FM