Saturday Night at the Movies: upcoming shows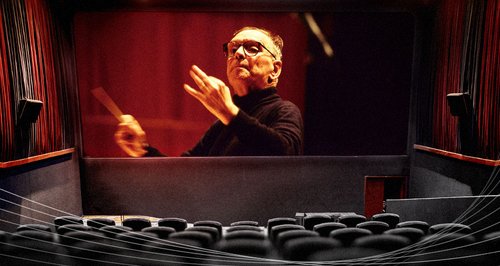 Saturdays, 5-7pm. Text 61812, tweet @ClassicFM or email using the forms below.
Whether it's original film soundtracks or classical music put to powerful effect on the big screen, Classic FM invites you on a weekly journey through the finest film scores, every Saturday at 17:00.
Each week, we showcase a selection of film soundtracks, from the latest releases by the likes of Michael Giacchino, Thomas Newman or John Williams to historic scores by Shostakovich, Vaughan Williams and Korngold.
You can listen to last week's Saturday Night At The Movies on our Classic FM Radio Player, or go to the Classic FM Playlist for a list of the pieces played in each programme.
Upcoming shows:
Saturday 29th July, 5pm
Presenter Andrew Collins returns to the popular theme of animated films, after Classic FM listener Ciaran contacted him to request The Lion King, Kung Fu Panda and Spirit: Stallion of the Cimarron, all composed by Hans Zimmer. There are also requests from another Classic FM listener – Alice from Carlisle – who wants to hear Thomas Newman's score for Finding Dory and John Powell's music for How to Train Your Dragon. With plenty of fun for all the family, part of the show will be devoted to stop-motion animation, as requested by Kathryn in Swindon, who's asked to hear music from Wallace and Gromit, in memory of Peter Sallis.
Saturday 5th August, 5pm
Andrew Collins takes stock of the finest movie scores from the past four months and this week, he selects musical highlights from film and television programmes released from May up to the present day. Soundtracks include Wonder Woman by Rupert Gregson-Williams; Spiderman: Homecoming by Michael Giacchino; Dunkirk by Hans Zimmer and The Big Sick by Michael Andrews, which is released this weekend.
Check out the complete list of the Top 100 movie themes, voted for by you >