Saturday Night at the Movies: upcoming shows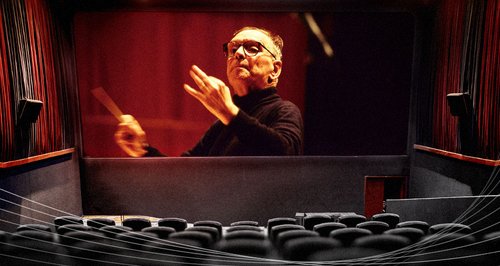 Saturdays, 5-7pm. Text 61812, tweet @ClassicFM or email using the forms below.
Whether it's original film soundtracks or classical music put to powerful effect on the big screen, Classic FM invites you on a weekly journey through the finest film scores, every Saturday at 17:00.
Each week, we showcase a selection of film soundtracks, from the latest releases by the likes of Michael Giacchino, Thomas Newman or John Williams to historic scores by Shostakovich, Vaughan Williams and Korngold.
You can listen to last week's Saturday Night At The Movies on our Classic FM Radio Player, or go to the Classic FM Playlist for a list of the pieces played in each programme.
Upcoming shows:
Saturday 27th May,5pm
Tonight's edition of Saturday Night at the Movies is a spy-themed special, as requested by listener Russell Bernstein in Eastleigh. The musical highlights include Bernard Herrmann's score for North by Northwest, Anton Karas's music for The Third Man, a modern spy favourite: The Bourne Identity - and at least one appearance from 007 himself, James Bond.
Saturday 3rd June, 5pm
Tonight, Andrew is devoting two hours to an intriguing theme: he's focusing on films that were flops at the box office on release but have gone on to find a place in our hearts. Among the highlights, we'll hear music from The Thing and Blade Runner, as well as The Shawshank Redemption (with its famous use of operatic music by Mozart) and Citizen Kane.
Saturday 10th June, 5pm
Tonight on Classic FM, Andrew Collins presents a Westerns special, with two hours of outstanding film scores. What's more, as is often the case on Saturday Night at the Movies, the theme has been suggested by a Classic FM listener – Katie from Peterborough – which gives Andrew the perfect excuse to return to one of his favourite genres.
Katie's suggestions include There Will Be Blood by Jonny Greenwood and Deadwood by Ramin Djawadi. Andrew will play those scores along with How The West Was Won by Alfred Newman and both versions of True Grit by Elmer Bernstein and Carter Burwell.
Check out the complete list of the Top 100 movie themes, voted for by you >