Saturday Night at the Movies: upcoming shows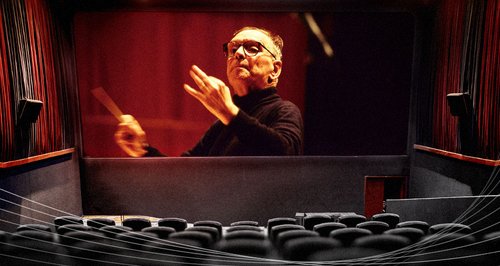 Saturdays, 5-7pm. Text 61812, tweet @ClassicFM or email using the forms below.
Whether it's original film soundtracks or classical music put to powerful effect on the big screen, Classic FM invites you on a weekly journey through the finest film scores, every Saturday at 17:00.
Each week, we showcase a selection of film soundtracks, from the latest releases by the likes of Michael Giacchino, Thomas Newman or John Williams to historic scores by Shostakovich, Vaughan Williams and Korngold.
You can listen to last week's Saturday Night At The Movies on our Classic FM Radio Player, or go to the Classic FM Playlist for a list of the pieces played in each programme.
Upcoming shows:
Saturday 23rd September
To mark the release of Bladerunner 2049, Andrew Collins is exploring the world of science fiction in cinema and television. Tonight, he features Vangelis' theme from the original Bladerunner, Michael Nyman's composition for Gattaca and James Newton Howard's score for The Hunger Games, along with music used in Children of Men, offering a variety of alternative futures.

Sautrday 30th September
Tonight, Andrew Collins rounds off a week-long celebration of the London Symphony Orchestra – Classic FM's Orchestra in the City of London – by selecting some of the LSO's finest film recordings.
The focus will be on three world-famous film composers who have conducted the orchestra on many recording sessions: Alexandre Desplat, featuring his music for The Imitation Game and Harry Potter; the late James Horner, including Braveheart; and perhaps the most famous LSO film partnership of them all, with John Williams and the music of Star Wars.
Check out the complete list of the Top 100 movie themes, voted for by you >