Saturday Night at the Movies: upcoming shows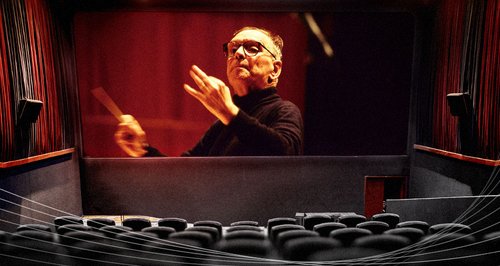 Saturdays, 5-7pm. Text 61812, tweet @ClassicFM or email using the forms below.
Whether it's original film soundtracks or classical music put to powerful effect on the big screen, Classic FM invites you on a weekly journey through the finest film scores, every Saturday at 17:00.
Each week, we showcase a selection of film soundtracks, from the latest releases by the likes of Michael Giacchino, Thomas Newman or John Williams to historic scores by Shostakovich, Vaughan Williams and Korngold.
You can listen to last week's Saturday Night At The Movies on our Classic FM Radio Player, or go to the Classic FM Playlist for a list of the pieces played in each programme.
Upcoming shows:
Saturday 25th November
Tonight, Andrew Collins shines the spotlight on two composers, starting with the Academy Award-winning Rachel Portman. Her Oscar-winning music for Emma features alongside nominated scores for The Cider House Rules and Chocolat. We'll also hear some of Portman's most recent projects, including Belle and Their Finest.
The second film composer to feature is John Barry, with the iconic scores for Born Free, The Lion in Winter, Out of Africa and Dances with Wolves among his rich legacy. Plus some of Barry's contributions to the James Bond films, such as You Only Live Twice and Thunderball.
Saturday 2nd December
Andrew Collins puts more film composers under the spotlight this week, beginning with the legendary Elmer Bernstein. Andrew plays some of his very best Western scores, including The Magnificent Seven, True Grit and The Comancheros, along with his music for comedies like Airplane! and Ghostbusters.
Alan Silvestri is next to take centre stage, with a selection of soundtracks from his long-term partnership with Robert Zemeckis such as Back to the Future, Forrest Gump and Who Framed Roger Rabbit?
Check out the complete list of the Top 100 movie themes, voted for by you >