Throughout the week Classic FM's presenters bring you the best new recordings, including world exclusives and premiere broadcasts of latest releases.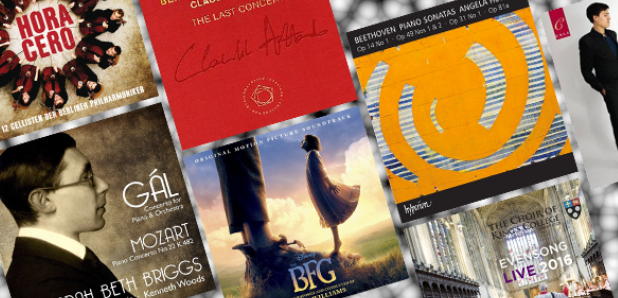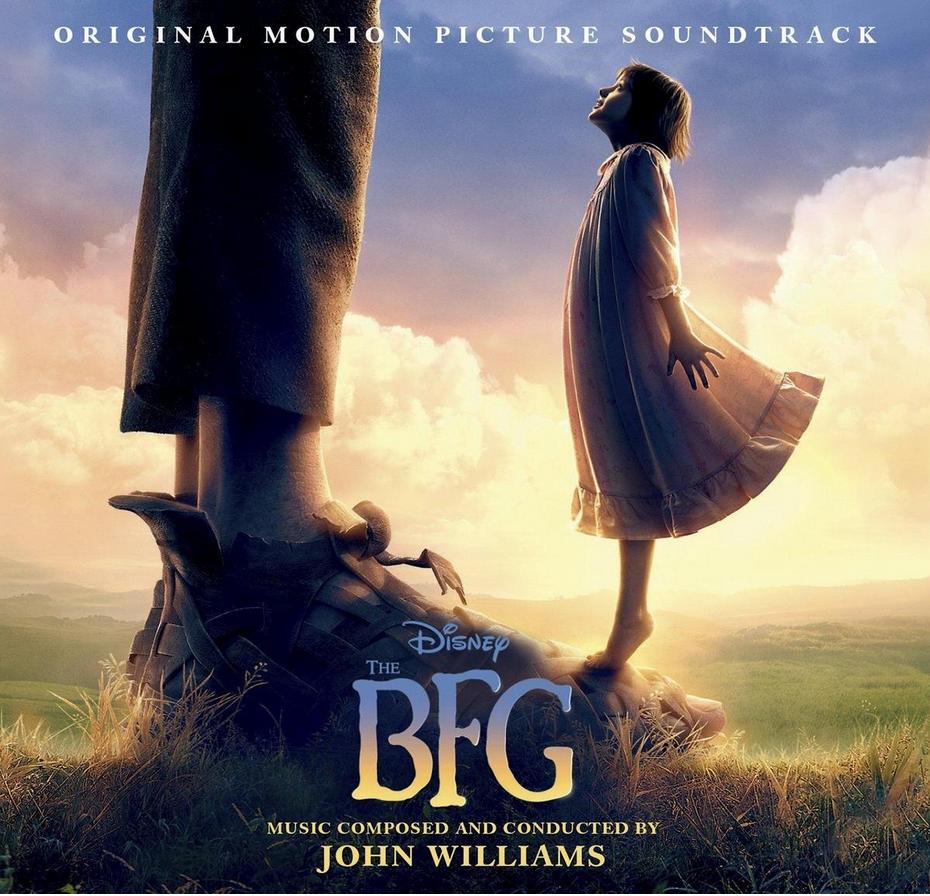 John Williams: The BFG - Original Soundtrack
Studio Orchestra/John Williams
Walt Disney 00500 87329181

The undisputed Master of Movie Music John Williams returns to work with long-time collaborator Steven Spielberg for the 28th time on the score for Disney's new adaptation of the Roald Dahl classic, in this the 100th anniversary of the author's birth. This is Williams on familiar and well-loved ground capturing, as he does so brilliantly, the magic and childlike wonder.
LISTEN AGAIN: Saturday Night at the Movies – John Williams and Steven Spielberg >
At times the score is reminiscent of his music for the Harry Potter films, E.T. or Home Alone , with some of the quirkiness of the more recent Tintin . The flutes, harps and tinking bells dominate throughout giving the whole soundtrack a whimsical, ethereal quality and the theme for HM The Queen is suitably regal with fine playing from the low brass.

Download from iTunes >
Buy from Amazon >
The BFG soundbites with composer, John Williams:
Play
The BFG soundbites with John Williams
02:51
©2016 Storyteller Distribution Co.,LLC

After 6pm each weekday evening on Classic FM Drive, John showcases a track from the Drive Discovery, a fantastic new release.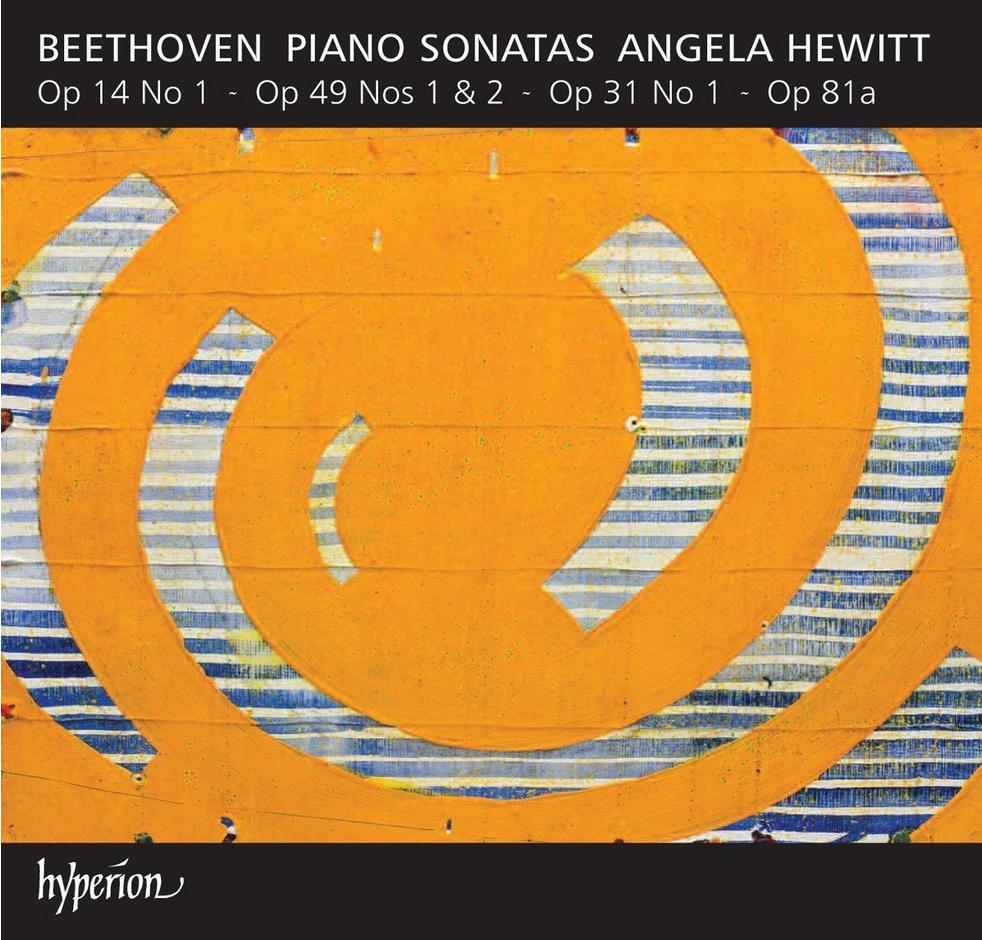 Beethoven: Piano Sonatas, Vol.6
Angela Hewitt
Hyperion CDA68131

Angela Hewitt has been universally lauded for her five previous albums of Beethoven's piano sonatas. Her pin-sharp and tastefully fluent approach is now applied to five more works spanning the composer's career. This album culminates with the masterly Les adieux , one of Beethoven's most challenging sonatas because of the mature emotions that must be conveyed throughout it. Hewitt delivers throughout and her detailed and helpful sleeve notes demonstrate her superb attention to the details of every moment of each of these five works, and the formidable intelligence with which she tackles them.

Download from iTunes >
Buy from Amazon >

ALBUM OF THE WEEK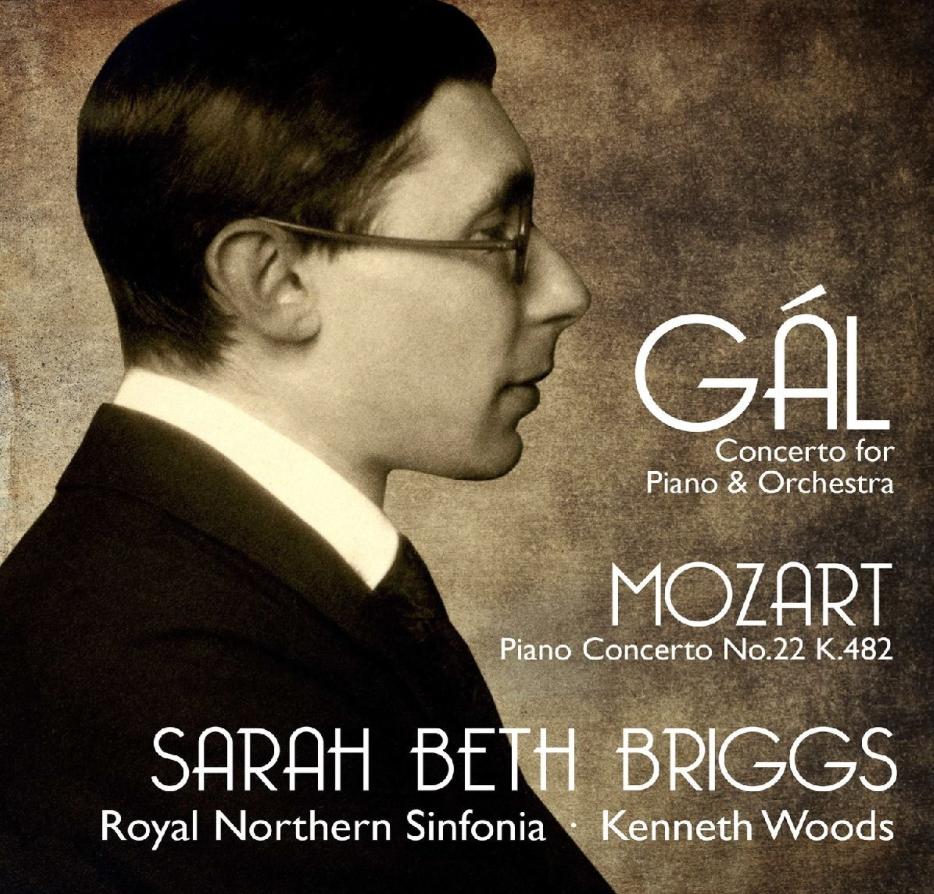 Mozart/Hans Gál: Piano Concertos
Sarah Beth Briggs/Royal Northern Sinfonia
Avie AV2358

This album came out in May, so my apologies for taking so long to get it to you. But it was only when a listener pointed out to me how exceptional this world premiere recording of the Gál concerto is, that I caught up with this at all. And I'm really glad I did, and cannot recommend it too highly. Gál lived a long life – from 1890-1987 – littered with tragedy. Born and trained in Vienna, he fled the Nazis in 1938, only to be interned in the Isle of Man as an enemy alien. Relatives left behind committed suicide under threat of transportation to Auschwitz. His own 18-year-old son committed suicide here in 1942, because of the strain of it all. Gál wrote tonal music of considerable power, but composing as he was in an era where atonality was all the rage, he found it difficult to obtain the place that his talent deserved. Which is why it is excellent that Gál's enormous talent is beginning to be recognised, thanks to musicians like Sarah Beth Briggs and her conductor Kenneth Woods (a serious Gál devotee, who has also recorded all the symphonies with his Stratford based Orchestra of the Swan). This concerto has a particularly eloquent slow movement, and I will be playing that in my programme on Sunday 24 July at 7pm. The coupling here is Mozart's Piano Concerto No. 22, not done as often as it should be, given the power of its first movement which like the Concerto No. 25, indicates, in my view, the sort of Beethovenian music Mozart would have increasingly written if his life had not ended as tragically quickly as it did.

Download from iTunes >
Buy from Amazon >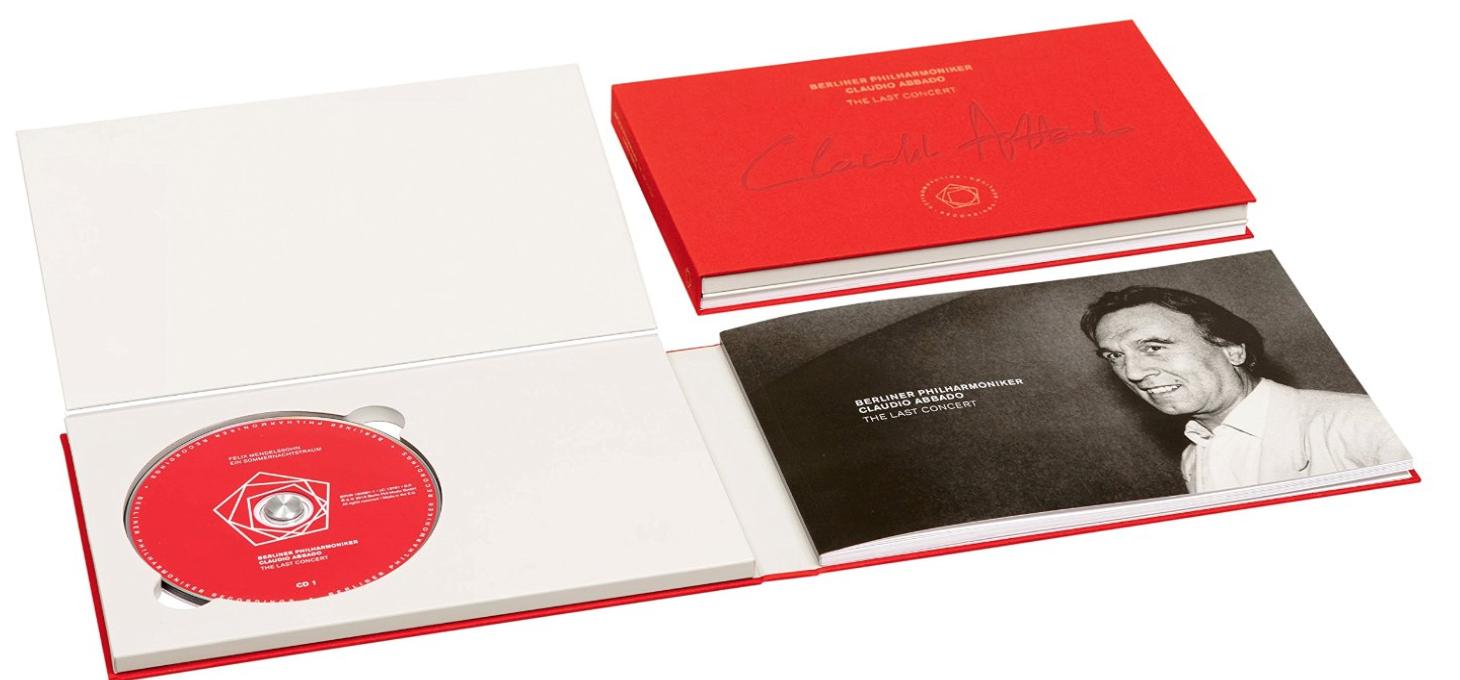 The Last Concert
Berlin Philharmonic Orchestra/Claudio Abbado
BPHR160081

Here's another album released earlier this year that is too important to be overlooked by serious collectors. I shall also be featuring next Sunday (24 July, 7pm) extracts from this last concert Claudio Abbado gave in Berlin in May 2013, which the orchestra has issued in an opulent box. Abbado was Principal Conductor of the orchestra for more than a decade, until severe illness forced him to retire in 2002. Returning to the podium after radical gastric surgery, a pale shadow of his former self, Abbado with great courage was able to enjoy a further decade before the public, with interpretations that seemed to have deepened as a consequence of his suffering. This last Berlin concert is beautifully played, and features two works: Mendelssohn's complete incidental music for A Midsummer Night's Dream and Berlioz's Symphonie Fantastique. I will be playing the Overture and two other pieces, including the Wedding March, from the Mendelssohn right at the outset at 7pm, and ending the programme with the last two movements of the Berlioz.
Download from iTunes >
Buy from Amazon >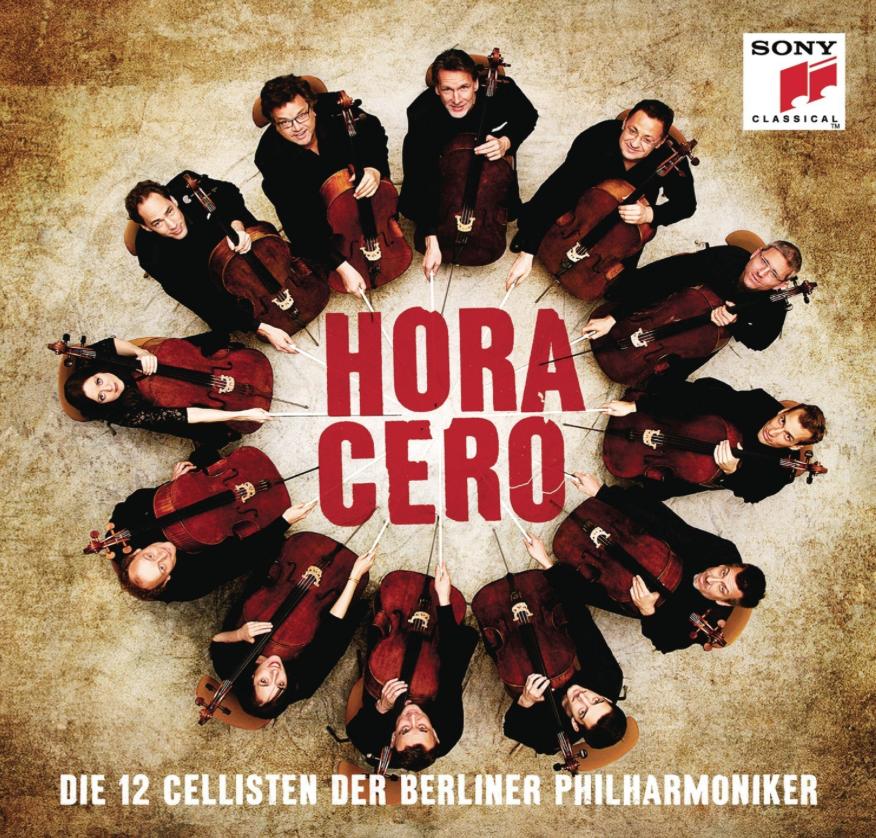 Hora Cero
The 12 Cellists of the Berlin Philharmonic
Sony 88875143462

I also find room in next Sunday's programme for two arrangements for the cellists of the Berlin Philharmonic of music by Astor Piazzolla, the little known Pedro y Pedro and the much better known Libertango. Piazzolla is a fascinating musician, immersed in the street music (tango) of his native Argentina whilst also being classically trained. He spent much of his life in New York in the jazz clubs there, playing the bandoneon (a button accordion) with a small jazz ensemble – and that is probably where his music is most firmly rooted. But he exercises a fascination for classical musicians, and endless arrangements of his pieces exist for large symphony orchestras, and smaller ensembles like this one. What I like about this Sony album is that the choice of repertoire is wider than usual, and some of the music is quite complex, and far from easy. Many listeners will welcome, as I did, the various challenges this fascinating disc offers.
Download from iTunes >
Buy from Amazon >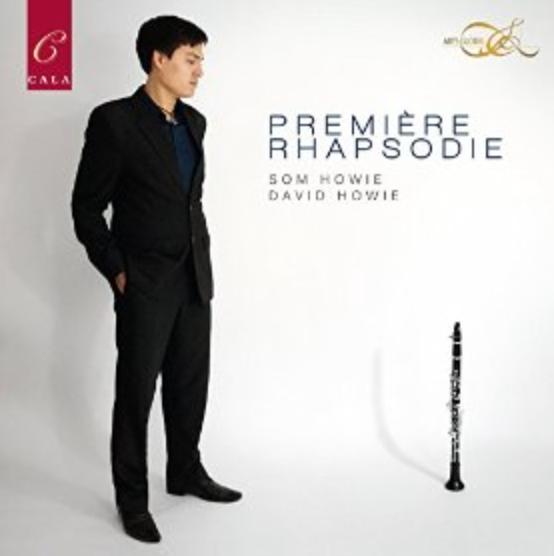 Première Rhapsodie
Som Howie/David Howie
Cala CACD77020

Young clarinettist Som Howie was born in Australia, but now lives between Stockholm and London. This is his debut album, with his father David at the piano, and it's a marvellous introduction to the repertoire. There's the beautiful title piece by Debussy; some exciting arrangements of Romanian Folk Dances by Bartok; two core clarinet sonatas by Brahms and Francis Poulenc; and an excellent British sonata by Joseph Horovitz, written for the great Gervase de Peyer. This exhilarating album ends with two jazz pieces, including a marvellous arrangement, I have played several times since I got this disc, of Ted Snyder's Who's Sorry Now? A brilliant debut, not to be missed.
Download from iTunes >
Buy from Amazon >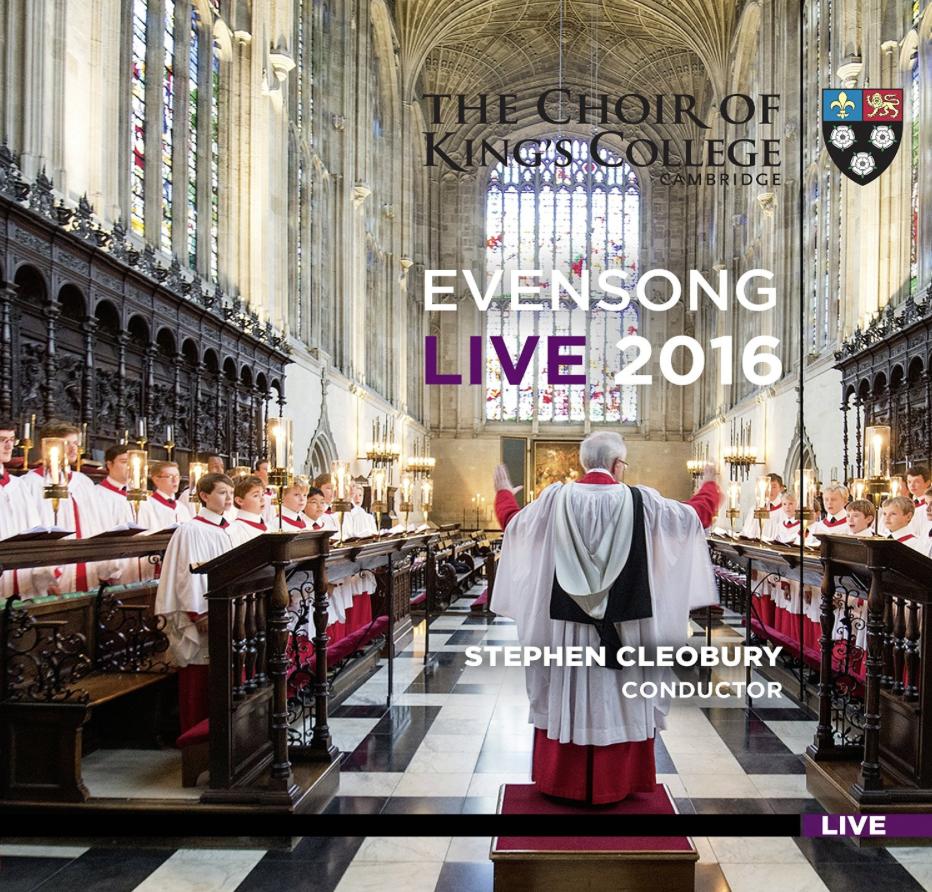 Evensong Live 2016
The Choir of King's College Cambridge/Stephen Cleobury
Kings College KGS0015

This 73-minute, own-label offering from King's draws on some of the college's regular weekly webcasts from 2014/2015. There are 15 anthems and evening service settings here by a range of composers from Purcell and Orlando Gibbons, to Parry, Stanford and Vaughan Williams from the late 19th and early 20th century, through to living composers like George Benjamin and Judith Weir. This is specialist stuff, but none the worse for that. And aficionados of often challenging Anglican Church music should not hesitate.

Download from iTunes >
Buy from Amazon >
David Mellor is Opera and Classical Critic of the Mail on Sunday and presenter of his own show on Classic FM, Sundays 7pm.