The New Releases Show with David Mellor
Saturdays, 9-10pm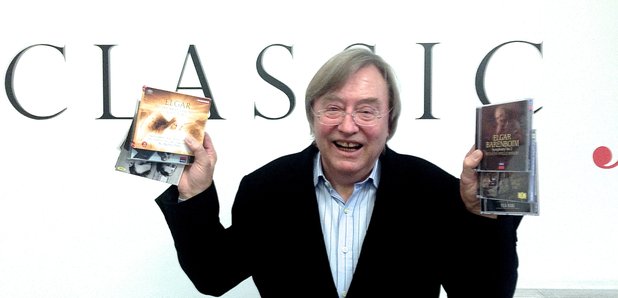 Every Saturday night at 9pm, David Mellor picks out the very best new releases, sharing his encyclopaedic knowledge of classical music to help you choose the finest albums to add to your collection – whether you're a seasoned purchaser of new music, or a newcomer to all things classical.
If you ever get the chance to pop round to David Mellor's house for a cup of tea, make sure you take a quick look at his music collection: it's really quite something. His is the only house we know of that has CDs and music lining the wall of the upstairs toilet, given how many are there to find a home for. And as someone who's spent the best part of 40 years amassing a collection of the very best classical recordings, David is the best possible guide when it comes to deciding what new albums you should spend your hard-earned cash on.

Every Saturday night, David profiles up to ten different releases on The New Releases Show, picking out not just popular artist-led albums but also compilations, reissues, and rather wonderful boxed sets of repertoire by the great composers. There are regular features, too: the Young Artist to Watch, for example, or the Best Bargain. Meanwhile, if, like David, you're something of a classical music expert, you're bound to enjoy the weekly Connoisseurs' Choice: a new album that is off the beaten track, perhaps a little quirky, but always thoroughly deserving of your attention.

Very often, albums are given their first UK radio play on The New Releases Show – so it really is the place to hear a stack of hot-off-the-press releases first. So, this weekend, treat yourself to an hour of the finest new albums in the company of David Mellor – and take the chance to expand your music collection, Classic FM-style.
New Releases Show - Latest Albums