The great Russian conductor has just launched an epic Tchaikovsky project – in which he's recording all of the iconic composer's symphonies, and piano concertos. We spoke to him about growing up with Tchaikovsky, what it takes to be a conductor and why, musically speaking, he's all about polygamy.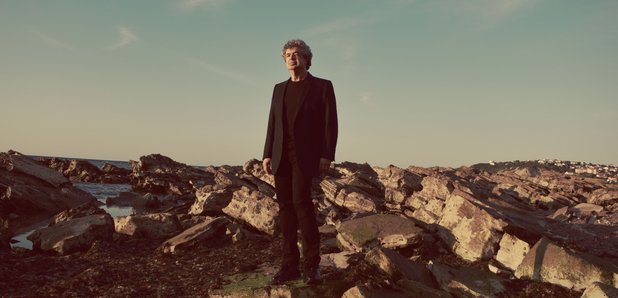 What's your earliest musical memory?
When I was five years old my mother wanted to see if I had any musical gift so she took me to what they call in St Petersburg, a House of Scientists – it's sort of like a club to which my father belonged. So they took me there and I was diagnosed with musical talent…
How did you become a conductor?
This is something that in fact came almost right away. When I went to the Glinka Choir School in St Petersburg, we all sang in a boys' choir and our conductor was the first example of a conductor I'd ever seen and that inflamed my imagination. And right there, at the age of seven, the dream was born to become a conductor.
Do you have one piece of advice for anyone who wants to be a conductor?
I wouldn't even know where to start because so many qualities and traits and musical qualities are required. Many people dream of becoming conductors because they imagine that the process is extraordinary and fascinating – which is absolutely true. But it's not enough to have purely musical gift, it's also a position that calls for the ability to lead. The only thing that I would say is that when someone has a dream that is stronger than you, you have to try and pursue it, but also be prepared that it may not come true.
Is there a piece of advice you wish you'd been given when you were training?
No, I was much too stubborn to be deviated by any other consideration.
Looking back over your very varied career so far, do you have a favourite project or recording?
No. There is not a single one. People always want to know what's your favourite piece of music, who's your favourite artist – the great thing is that there are so many because the music has been with us now for centuries – how could I choose just one? I always say that in music polygamy is not only allowed, it's encouraged.
Are there any recordings you'd like to go back and do again?
I have done this with quite a few works, including Shostakovich's 8th and 11th symphonies and Symphony No.6 by Tchaikovsky. The music remains the same but we change as we go on through life, so inevitably you feel that you can say something else about it that you couldn't say years earlier.
Why have you chosen to embark on this epic Tchaikovsky recording cycle?
I didn't choose Tchaikovsky, he chose me. It's one of those first loves that never died. All Russians grow up with their Tchaikovsky – like all Italians grow up with their Verdi. I heard his pieces when I was a child, whether it was Romeo and Juliet or the Fifth Symphony, and it became an obsession.
Finally, which composer would you most like to go for a cup of tea with any why?
I cannot pick one – I want to know all of the composer whose music I love. And a cup of tea is not going to do it because I have too many questions!
Semyon Bychkov's new recording of Tchaikovsky's Symphony No.6 and Romeo and Juliet is out now and available from Amazon and iTunes. He's also conducting music by Tchaikvosky in London this October and in New York – with the New York Philharmonic – in January and February. Find out more on his website