Peter Phillips is arguably the world's leading expert in the music of Thomas Tallis, and in 1973 founded The Tallis Scholars, one of today's very best choirs. He's performed with The Tallis Scholars around the world, taught at Oxford University and the Royal College of Music, received a handful of Gramophone Awards – and in 2005 he was made a Chevalier de l'Ordre des Arts et des Lettres. We put our questions to him…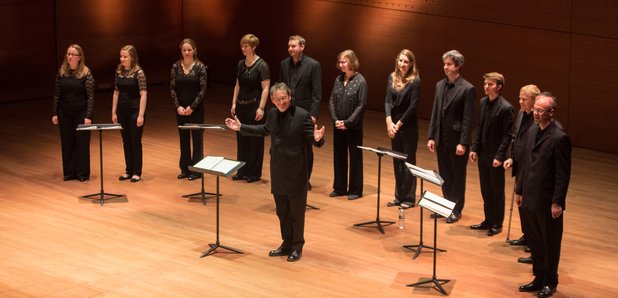 How and when did you first start conducting?
When I was at school at Winchester I suddenly became interested in it. I was in the chapel choir and there was an internal house singing competition, and I put us in with a motet by Victoria. I made them learn it off by heart and we won. That was my first experience of conducting and I absolutely loved it.
What advice do you wish you'd been given when you were training?
When I started there was very little knowledge of this and we were making it up as we went along, really. That was a very exciting process – and very liberating. I don't think there was anyone who could have told me how it was going to be.
So what advice would you give to someone trying to become a choral conductor of early music?
You're dealing with singers and therefore dealing directly with their physical presence – their bodies, their vocal chords, their personalities – so you have to be something of a diplomat as well as an interpreter of great music. The first requirement is you get them all on your side with the quality of the music and the way you're going to do it so they're fully cooperative.
What recording or project are you most proud of having worked on?
I'm currently recording all the masses of Josquin des Prez (c.1450-1521) who was, without any question, the greatest composer of that period. He had a musical imagination that was without parallel, and that puts him amongst the very greatest composers who have ever written. All the masses have their own soundworlds and are as individual as one Beethoven Symphony is from another Beethoven Symphony. The project will come to a head exactly 500 years after Josquin died (1521), so it's working out rather neatly.
Are there any recordings you'd like to re-record differently?
We've only once re-recorded a piece that I didn't think we'd done well enough and that was Taverner's Missa Gloria tibi Trinitas . The sound is much more sophisticated and experienced in the newer recording than in the 1983 version. But there were people who'd come to love the early recording and said "well I liked them both but actually I'll always love that early recording." So I'm not sure I'm going to bother to re-record anything else!
What's the most exciting thing you have coming up?
I have a plan to take The Tallis Scholars to the Falkland Islands and Antarctica – I'm trying to raise money for it at the moment.
And finally, which composer would you most like to go for a pint with and why?
Easy – Tallis, every time. It would be fascinating to talk to him, I'd like to know what language he used, how he pronounced it, what his personality was and whether it comes over in his music. I think he must have been – as his tombstone used to say – a man of "mild sort". I think he was a man who kept quiet and got on with it. But who knows, maybe over a pint he'd turn out to be full of drama.
The Tallis Scholars' new recording Perfect Polyphony, including music by Palestrina, Victoria, Gesualdo, Tallis and Josquin, is out on 28 August. It's available to pre-order now on iTunes and Amazon.