Dave Mustaine of Megadeth explains his love of classical music ahead of his concert with the San Diego Symphony, where he'll be performing works by Vivaldi and Bach on his very own specially modified electric guitar.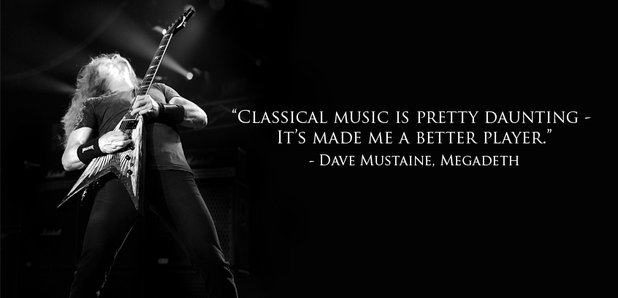 The metal legend spoke to Classic FM's Sam Pittis about the concert itself and how he's preparing for it, as well as how he managed to convince the San Diego Symphony that it was a good idea in the first place:

"I think I sold it to them when I said, 'It's not about volume, it's about tone.' And they said, 'yes, yes, yes, you're in, as long as it's not loud !'"

Mustaine will be performing two movements of Vivaldi's Four Seasons concerto, as well as Bach's Air on the G String. And for his entrance music? Well, nothing could be more apt than Megadeth's own 'Symphony Of Destruction' - and Mustaine hopes that a version of the song will make it into the programme.

Ticket sales have been so strong for the concert that Mustaine also confirms that there are plans for a second show in the future, with different repertoire.

Listen to the interview here.
More information about the concert can be found here .