Today sees London's Royal Opera House give people across the UK the best seat in the house with the release in cinemas of their celebrated production of Puccini's opera Madame Butterfly - in 3D!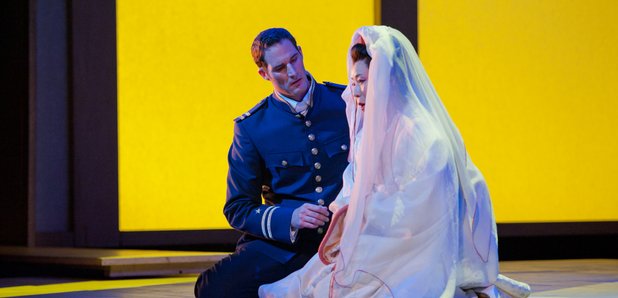 Starring Liping Zhang in an astonishing turn as 'Madame Butterfly' herself Cio-Cio-San and James Valenti as B.F. Pinkerton, the celebrated opera tells the story of a Japanese geisha's love for an American naval officer.

Leading this ambitious production is director Julian Napier. Madame Butterfly 3D is his second foray into the world of 3D opera, having previously directed the Royal Opera House's 3D production of Bizet's classic opera Carmen last year.
Classic FM's Anne-Marie Minhall spoke to Julian Napier all about the film - the planning, the challenges of filming and Julian's hopes for the film to attract a whole new audience to the world of opera.