We chat to the concertmaster of the Tchaikovsky Symphony Orchestra about orchestras being a family business and the tranquillity of classical music fans.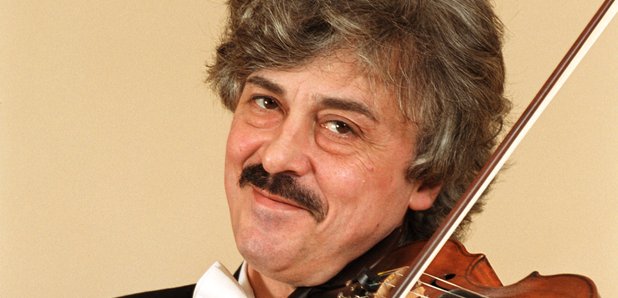 Name: Mikhail Shestakov

Instrument: Violin

Ensemble: Concertmaster of the Tchaikovsky Symphony Orchestra of Moscow Radio

Why did you decide to become a musician?
It was not my decision, of course, everything was decided by my parents. I was only 5 years old. My father was a musician, he had been playing violin for over 30 years in our orchestra. Now it is my turn! And my daughter now also works in our orchestra, she plays viola. Such a family business, you know.

What's the one performance from your career that sticks in your mind?
There were several, so it is difficult to separate one. Our concerts at the Golden Hall Musikverein in Vienna, in the Barbican and Royal Albert Hall in London and at the Red Square in Moscow are always being remembered with great pleasure.

What's the most embarrassing thing that's happened to you on stage?
There were several of those as well, by I try not to remember them!

In concert, have you ever thought, "I can't actually play this bit very well, I'm going to mime and hope no-one notices"?
No, fortunately I cannot say that. But of course, anything may happen, but live music-making is interesting exactly due to that, isn't it? And those who like to listen to perfect performance each time should buy CDs.

Could you give us an example of the downside of the profession, something that the average concert-goer might not know about?
There are sometimes negative moments in our profession, like in any profession, I think, as well as in life generally, but of course there are many more positive moments!

Does the touring lifestyle bring out rock star behaviour in the orchestra?
I do not think that we, the musicians of a symphony orchestra, have much in common with rock stars, other than long trips between cities during the concert tours. Thus, I personally am not aware of examples of such rock star behaviour. Needless to say, we all are different people, and various things happen sometimes, but I am sure that the scope of our 'adventures' cannot be compared with what we know about the rock stars. By all means, I have never heard about destroyed hotel rooms or TVs thrown out of the window… And our fans are a bit tranquil…

Have you witnessed any serious diva strops in your time as a musician?
No comments.

What's the biggest challenge facing musicians like you these days?
In my view, the main challenge we face at the moment is to preserve great traditions of classical music-making.

What's the best thing about being a musician?
Always remaining inside the music!
The Tchaikovsky Symphony Orchestra will perform on 22nd February at Birmingham Symphony Hall and on 24th February at Royal Festival Hall in London - the official opening of the UK-Russian Year of Culture. More information here.