Korean-born Dutch harpist has just released a new recording of music including works by Debussy, Einaudi and Satie. Join her for a web chat with Classic FM presenter John Brunning, this Wednesday 25 March at 4pm. Post your questions below.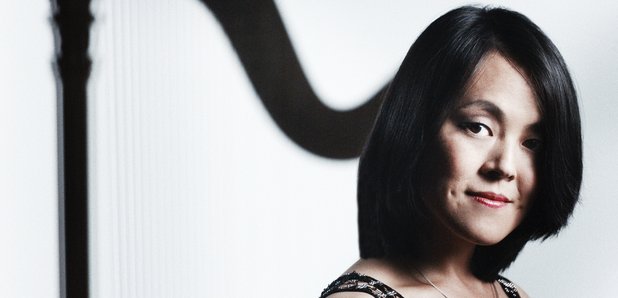 For her latest release, the Korean-born Dutch harpist takes an imaginative musical journey through the French repertoire – from favourites by Debussy to two tracks from the Amélie soundtrack by Yann Tiersen.
The album is John Brunning's Featured Album this week. You can hear a track from the recording every day after 6pm – and you can hear John talking to Lavinia about the recording in the audio clip below:
Following on from her gold-selling album of music by Einaudi, Meijer is on a mission to expand the harp repertoire. All the transcriptions and arrangements have been created by Meijer herself, who sets out to imitate the sounds of the original instruments on the harp.
Lavinia started playing the harp at the age of 9 and studied at the conservatories of Utrecht and Amsterdam. She's recorded works by Philip Glass, Ludovico Einaudi, Fauré, Saint-Saëns and many more.
Post your questions for the brilliant harpist below, and don't forget to check back here this Wednesday at 4pm to join in the web chat, hosted by John Brunning.