Nobuo Uematsu
Nobuo Uematsu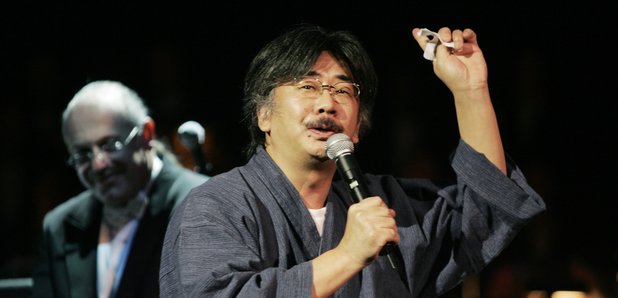 Most famous for his Final Fantasy series soundtrack, Nobuo Uematsu was born in Japan in 1959 and is one of the most successful and critically acclaimed video games composers in the world.
Life and music
Uematsu is a self-taught musician who began playing the piano at the age of 11. He sites Elton John as an early influence.
After graduating from university, Uematsu played in several bands, composed music for commercials and worked in a music rental shop. It was while working at the shop that he was approached by an employee from video games company Square about composing music for upcoming games.
Uematsu composed his first video games soundtrack in 1986 for the game Cruise Chaswer Blassty. While working on this first composition, he was approached by Final Fantasy creator Hironobu Sakaguchi to write the scores for some of his games.
Uematsu's score to Sakaguchi's 1987's Final Fantasy cemented the composer's reputation and catapulted him into the video games soundtrack big time – and beyond.
Uematsu scored the main theme for the 2000 Japanese animated film Ah! My Goddess: The Movie.
Uematsu played keyboards and electric organ in a rock band for eight years with fellow Square employers Kenichiro Fukui and Tsuyoshi Sekito. The three- piece called themselves The Black Mages and played rock covers of Uematsu 's Final Fantasy works. The band released three studio albums and performed live several times, but split up in 2010.
Uematsu left Square (now Square Enix) in 2004 to go freelance, forming his own company, Smile Please.
Uematsu made history in 2012 when Aerith's Theme, written by him for the Final Fantasy VII soundtrack, became the first piece of music written for a video game to appear in the Classic FM Hall of Fame.
Did you know?
If he wasn't a composer, Uematsu would have liked to have been a wrestler.