Nigel Hess
Biography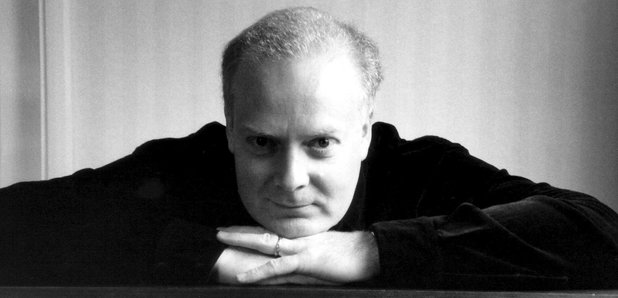 Nigel Hess (1953-present) is a British composer who has written works extensively for television, theatre and film. His latest album, 'Silent Nights', has been commissioned by Classic FM and is available now.
Life and Music
Hess studied music at Cambridge University, where he was Music Director of the famous Footlights Revue Company.
Hess's latest feature film score is of Ladies in Lavender, Charles Dance's celebrated film starring Dame Judi Dench and Dame Maggie Smith. It was performed by Joshua Bell and the Royal Philharmonic Orchestra.
Nigel Hess has twice been nominated for a Classical BRIT: in 2005 he received a nomination for Best Soundtrack Composer for Ladies in Lavender and in 2009 he was nominated for Composer of the Year for his Piano Concerto.
Hess has composed numerous scores for American and British television productions, including Vanity Fair, Maigret, Just William, Hetty Wainthropp Investigates, Badger and Ballykissangel.
Nigel Hess served as House Composer for the Royal Shakespeare Company, during which time he wrote 20 scores for RSC productions.
Hess's most recent theatre score was for Romeo and Juliet at Shakespeare's Globe, London.
Hess has also composed much concert music, for which he has received many special commissions, including from fellow composer John Rutter, the Royal Air Force and the Band of the Coldstream Guards.
His latest album, 'Silent Nights', an album of Christmas music arranged for piano and strings, has been specially commissioned by Classic FM, and is out now, available to buy in HMV stores or online at Amazon.
Did you know?
Nigel Hess composed his Concerto for Piano and Orchestra for the Queen Mother. It was commissioned in her memory by the Prince of Wales in 2007.
This film music favourite climbs to No.11 in this year's Classic FM Movie Music Hall of Fame
Any questions for Nigel Hess? He's taking part in our weekly web chat with Tim Lihoreau - and you can ask whatever you want!
Find out more about Nigel Hess's Piano Concerto. Watch and listen to different recordings and download your favourite.
Find out more about Hess's Ladies in Lavender. Watch and listen to different recordings and download your favourite.
Top Hess Pieces
Nigel Hess (b.1953 : England)

Conductor: Nigel Hess
Ensemble: Royal Philharmonic Orchestra
Soloists: Joshua Bell
Record Label: Sony
Catalog: SK 92689

Nigel Hess (b.1953 : England)

Conductor: Christopher Warren-Green
Ensemble: London Chamber Orchestra
Soloists: Lang Lang
Record Label: Classic FM
Catalog: CFMD 10