Patrick Hawes
Biography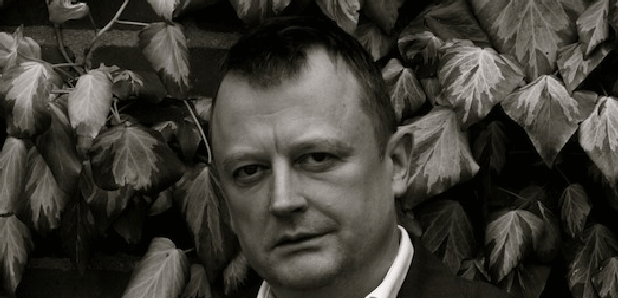 Patrick Hawes (1958 - present) throughout the past few years Patrick Hawes has emerged as one of the most popular contemporary English composers.
Life and Music
Patrick's music owes a great deal to the English Romantic tradition of Delius and Vaughan Williams but also displays elements of the renaissance and baroque styles which formed the basis for his research degree at Durham University.
He was an organ scholar and conductor of the university symphony orchestra and chamber choir and after followed a period teaching music and English.
Whilst in the position of Composer in Residence at Charterhouse, Hawes wrote the children's opera 'A King's Ransom' and built on his creative partnership with his poet brother Andrew Hawes.
Within weeks of its release in January 2004, 'Blue in Blue' stormed the classical charts and subsequently, it was voted the fastest and highest new entry into the Hall of Fame by the Classic FM audience.
His television and screen works include ITV's theme for the Rugby World Cup and the score for the Emmy Award-winning film 'The Incredible Mrs. Ritchie' which stars Emmy Award-winning actress Gena Rowlands alongside James Caan.
His album 'Towards The Light' was inspired by the expansive skies and constantly changing light of the Norfolk coast, where he lives, as well as his Christian faith.
Patrick's most recent work, the Highgrove Suite, began as a one-movement piece entitled 'Goddess Of The Woods' and received its premiere at Covent Garden on the occasion of The Prince Of Wales sixtieth birthday in November 2008. Three further movements were commissioned, each inspired by a different area of the gardens at Highgrove. The premiere took place before a private audience at Highgrove in June 2010, performed by the royal harpist Claire Jones and The Philharmonia orchestra with Patrick himself conducting.
Did you know?
Lazarus Requiem is Patrick's largest work to date, and uses traditional Latin text from the Requiem Mass with an account in English of the raising of Lazarus.
Composer Patrick Hawes has unveiled some more tasters of his forthcoming Great War Symphony
The Classic FM Podcast features the week's top classical music stories and highlights of our interviews with classical stars. This week Anne-Marie hears from the biggest classical music stars in the world and also new Classic FM presenter, Dame Joan Bakewell.
Find out more about Hawes' Highgrove Suite. Watch and listen to different recordings and download your favourite.
Find out more about Hawes's Quanta Qualia. Watch and listen to different recordings and download your favourite.
Top Hawes Pieces
Patrick Hawes (b.1958 : England)

Conductor: Patrick Hawes
Ensemble: Prague Symphony Orchestra
Record Label: Signum
Catalog: SIGCD 178

Patrick Hawes (b.1958 : England)

Conductor: Patrick Hawes
Ensemble: Philharmonia Orchestra
Soloists: Claire Jones
Record Label: Classic FM
Catalog: CFM D16

Patrick Hawes (b.1954 : England)

Conductor: Patrick Hawes
Ensemble: English Chamber Orchestra;Conventus
Soloists: Janet Coxwell
Record Label: Black Box
Catalog: BBM 1081