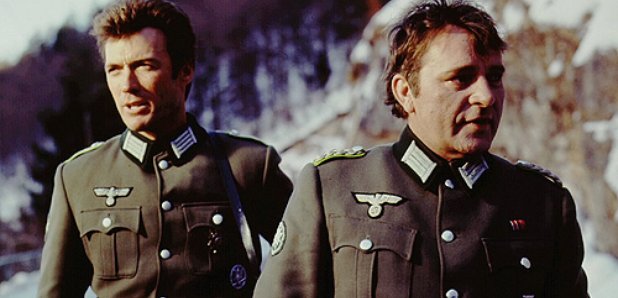 Released : 1968
Director : Brian G. Hutton
Cast : Richard Burton, Clint Eastwood
The film : During World War II, allied agents stage a daring raid on a castle where the Nazis are holding an American General prisoner but that's not all that's really going on.
The score : Ron Goodwin's score opens with a quiet, terse and repetitive drumbeat before a bombastic brass section joins in. It's a simple theme tune for a film with a storyline that is anything but. Ascending scales foretell the vertiginous cliffs below the Schloss Adler, the German castle that a team led by Richard Burton and Clint Eastwood must penetrate to fulfil their objective, and the film's climactic fight on the roof of a moving cable car.