George Butterworth
Biography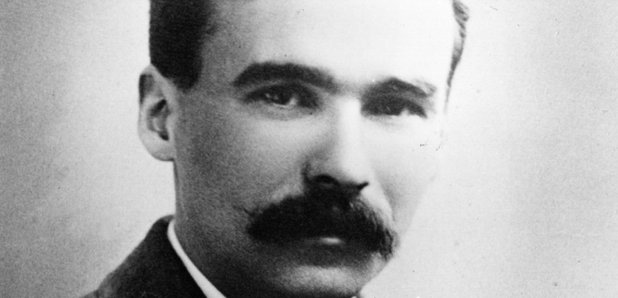 George Butterworth (1885 –1916) was an English composer best known for the orchestral idyll The Banks of Green Willow
Life and Music
Butterworth's mother had been a professional singer before her marriage, and she gave George his first music lessons. He showed promise early on.
Butterworth was from an ancient Yorkshire family, but he was born in London and educated at Eton.
After studying Classics at Trinity College, Oxford, Butterworth went on to the Royal College of Music. His father, a solicitor, was unhappy that he chose to pursue music rather than law.
Butterworth took a long time to find his feet as a composer, first writing reviews for The Times and teaching the piano and other subjects at Radley, in order to support himself.
In 1906, Butterworth joined the Folk Song Society and started collecting songs. He was also a superb folk dancer, including of morris dances.
Butterworth set a precedent for incorporating English dances and songs in his music, followed by Holst and Vaughan Williams.
Butterworth is best known for his settings of A.E. Housman's A Shropshire Lad poems, and The Banks of Green Willow.
He was awarded the Military Cross for his efforts in the army in the First World War. He was killed by sniper fire in the Battle of the Somme.
Did you know?
This quintessentially English composer was killed tragically in action in the First World War.
Find out more about Butterworth's The Banks of Green Willow. Watch and listen to different recordings and download your favourite.
Top Butterworth Pieces
A 'Shropshire Lad' Rhapsody

George Butterworth (1885-1916 : England)

Conductor: Neville Marriner
Ensemble: Academy of St.Martin in the Fields
Record Label: Classic FM
Catalog: 4800249