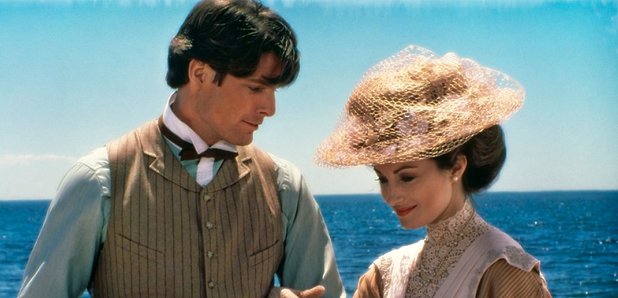 Released : 1980
Director : Jeannot Szwarc
Cast : Christopher Reeve, Jane Seymour, Christopher Plummer
The Film : Christopher Reeve plays Richard Collier, a playwright who becomes smitten by a photograph of a young woman at the Grand Hotel. Through self-hypnosis, he travels back in time to the year 1912 to find love with actress Elise McKenna. But her manager William Fawcett Robinson fears that romance will derail her career and resolves to stop him.
The score : John Barry 's touching romantic score has enjoyed a longer life than the film itself. The 18th variation of Sergei Rachmaninoff's Rhapsody on a Theme of Paganini also runs throughout the film.