This Bach cantata is so beautiful it's basically from another planet
30 March 2017, 16:54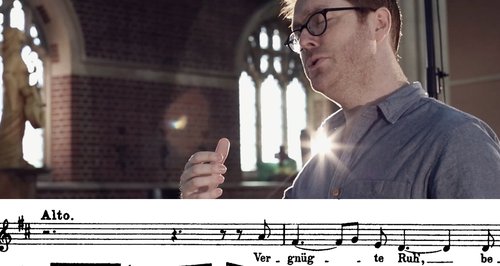 The most divine version of Vergnügte Ruh, beliebte Seelenlust you're likely to hear.
The visual wizards at Fly On The Wall have been capturing outstanding musical performances, and this one is no exception. Countertenor Tim Mead takes centre stage in this glorious reading of the first movement of Bach's cantata 'Vergnügte Ruh, beliebte Seelenlust'.
Observe the beauty not only of Mead's voice of elasticated silk, but also of the accompaniment, the setting, the sun peeking through the windows... yeah, we like. A lot.