Violinist Eric Silberger has made history by playing the violin inside Iceland's Thrihnukagigur volcano.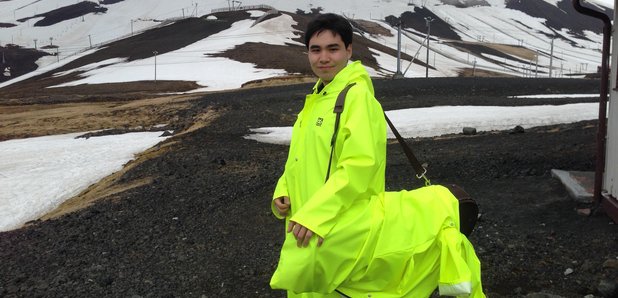 The US violinist played a Bach chaconne inside the volcano on Friday morning, making his performance the first one inside the dormant Thrihnukagigur and possibly the first inside any volcano.

Before the day of the performance, Silberger commented: "I look forward to playing in one of nature's most amazing wonders and I expect it will have amazing acoustics as well. This will be the first time a violinist has performed there in history, and is probably the first musical performance ever to take place inside a volcano."
Video: violinists play Bach on on airport runway

Silberger recorded a short video message on his approach to the volcano's magma chamber, where he was due to give the performance:
He then proceeded inside to play the chaconne from Bach's Partita no. 2:
Silberger first had an encounter with the volcanoes of Iceland back in 2010, when a flight he was on bound for the Menuhin violin competition in Norway was cancelled due to the eruption of Icelandic volcano Eyjafjallajökull.

Since then, he managed on a separate occasion to complete a flight from New Zealand to Russia when the Chilean volcano Puyehue also erupted. At the time, Eric wrote on Facebook: "Eric: 1 Volcano: 1".