Win A £5,000 Worldwide Motorhoming Holiday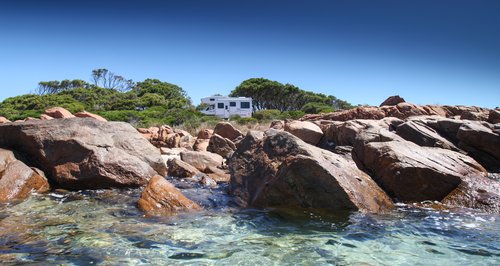 Do you dream of travelling the world? Do you want to leave the front doorstep to stand on the grass, sand or rocky mountains of some of the most beautiful places on the planet? Then why not do it? As with Worldwide Motorhoming Holidays you can travel in your own time, to the places you really want to go.
Especially as we have £5,000 to spend on a Worldwide Motorhoming Holiday to be won.

Whether you want to be assisted on your trip with an Escorted Tour or want to package up your own bespoke fly drive holiday, Worldwide Motorhoming Holidays have specialists who can help put together your itinerary. From choosing a vehicle to suit you and your travel needs to planning the best routes to take.

You can explore many of the world's most exciting destinations including Argentina, South Africa, Japan, New Zealand and Sri Lanka, all with the freedom travelling in a motorhome can bring. You'll get to see more of the cities and countries you choose, absorbing yourself in the culture and discovering new places at every turn.
Just imagine driving through Kruger National Park and seeing animals in their natural habitat, exploring stunning Japanese temples or having an authentic Maori experience on the other side of the world.

You can choose from either a Tailor-made fly drive holiday, ideal if you want a holiday built specifically for you or an Escorted Tour.
A fly drive holiday can bring to life whatever you want to get out of your trip, be it three months travelling the USA or two weeks in Canada. You'll be given all of the information you need prior to your travel meaning you can head off on your holiday equipped and ready for the trip of a life time. This can include all of the best beaches and restaurants to visit as well as the most popular landmarks.
If you don't want to do it on your own, Escorted Tours enable you to see the best of each destination with like-minded people. You do not travel in convoy and aren't tied to one another for the whole duration. Escorted Tours also offer you free days where you can do as you please. These tours are perfect for those who appreciate an itinerary but still want to be able to experience the flexibility touring offers.
Whichever you choose, all of their holidays are ABTA and ATOL bonded, meaning you know your money is safe when booking. Plus, they've been organising touring holidays for over 100 years, so you know you'll be in good hands.
So want to win £5,000 to spend with Worldwide Motorhoming Holidays? Then answer the question below before 23:59 on Thursday 22nd February for the chance to win.

Find out more and call 024 7767 2612