Win all top 10 albums in The Ultimate Classic FM Chart
23 August 2017, 15:09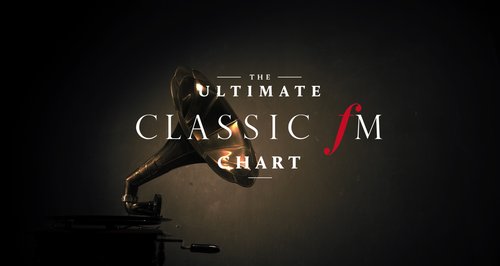 To celebrate Classic FM's 25th birthday, we are counting down the top 300 classical albums of the last 25 years. And you can win the top 10!
This August bank holiday weekend, we will reveal the 300 best-selling classical albums of the last 25 years. Every album sale since 7th September 1992 – the day that Classic FM launched on air – will be included, resulting in a top 300 that reflects the nation's classical music tastes over a quarter of a century.
From 7am on Friday 25 August, Classic FM's presenters will countdown The Ultimate Classic FM Chart for the very first time. The number one best-selling classical album will be revealed by John Brunning just before 7pm on Monday 28 August.
As a special prize, we are giving away all the CDs in the top 10 to one lucky winner. To enter the competition to win all top 10 albums in the chart, simply answer the question below.
To stay up-to-date with The Ultimate Classic FM Chart, click here.