We're giving away 200 tickets to The Taming of the Shrew at Shakespeare's Globe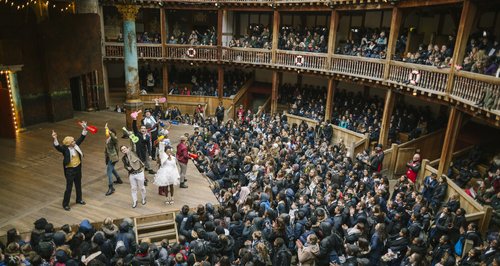 Classic FM and Globe Education are giving you the chance to bring the family to see The Taming of the Shrew at London's Shakespeare's Globe on 4th March.
Part of Playing Shakespeare with Deutsche Bank, you could be off to the renowned theatre to see Globe Education's annual production designed for young people. These bold productions have been praised for their edgy interpretation, appealing to teenagers, whilst retaining Shakespeare's language, and without being dumbed down.

The productions, performed by Globe actors in the Globe theatre, are created with 11 to 18 year olds in mind. They retain Shakespeare's text, edited to around 100-minutes, and vividly explore character and issues which are just as relevant to young people today as when Shakespeare first wrote the works. Saturday performances of the exciting, fast-paced production offer the opportunity for families to experience Shakespeare together, often for the first time.

To be in with a chance of winning up to 4 tickets to Taming of the Shrew at 2pm on 4th March at Shakespeare's Globe, just answer the following question below.
Here's a video explaining the work of Playing Shakespeare with Deutsche Bank:

The Taming of the Shrew will run from 28 February – 25 March 2017. Weekday performances until 15 March are reserved, free for state schools from London and Birmingham. All other schools and colleges can book for weekday performances between 16 – 25 March. For more information and to buy family tickets for Saturday performances go online to www.playingshakespeare.org