Win a signed copy of Saturday Night at the Movies – the book
22 March 2018, 14:21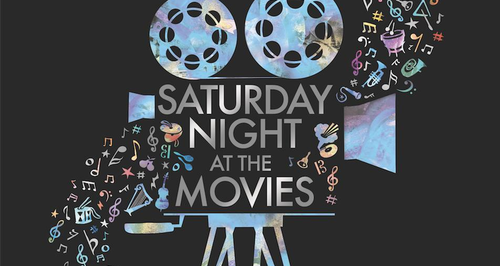 Classic FM's exciting new book explores the biggest Hollywood blockbusters, uncovering the fascinating relationships between composers and directors whose films have moved millions – and now, you can win a copy!
From Jurassic Park to The Lord of the Rings, Vertigo to Titanic, some film scores are instantly recognisable and eternally memorable. The soundtrack is a vital part of a film, setting the tone and heightening action and emotion. It can elevate a movie from good to truly great.
But what of the creators behind the music? In this engaging collection of profiles, author and Classic FM presenter Jennifer Nelson takes a look at some of the most successful director-composer partnerships of all time, to find out how they began and what makes them work so well.
Based on in-depth interviews and drawing on multiple sources, Saturday Night at the Movies features such luminaries as Alfred Hitchcock and Bernard Herrmann, Christopher Nolan and Hans Zimmer, and J.J. Abrams and Michael Giacchino.
> Listen to the suggested playlists for each chapter here
Each section focuses on the working relationship between a director and composer and examines their many hits – and occasional misses. The best scores come from the alchemy between the pair, where both work together to bring the director's vision to life through the music.
With additional commentary from film critics and contemporary composers, Nelson reveals the stories behind the scores, including classics such as Back to the Future, Lawrence of Arabia, Fargo, Edward Scissorhands and many, many more.
To discover the remarkable stories behind some of the most popular film music of all time, order your copy now at Amazon or the Classic FM Store.
And for your chance to win a copy of the book, signed by author Jennifer Nelson, simply answer the question below by 23.59 on Thursday 5 April!