Terms and conditions – Classic FM Hall of Fame 2020
20 January 2020, 00:01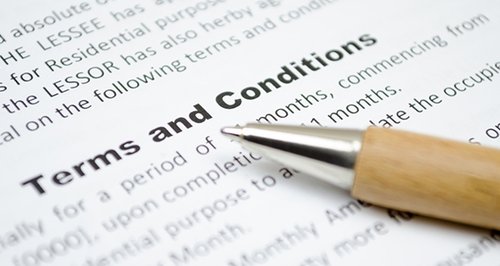 Terms and conditions – Classic FM Hall of Fame 2020
RULES
1. The following rules ("Specific Rules") together the general competition terms and conditions (which can be found at http://www.classicfm.com/about-classic-fm/competition-terms-conditions/ and are also available on request from Classic FM) ("Competition Terms and Conditions") of Global (as defined in the Competition Terms and Conditions) apply to the 'Viking Radio Prize Draw' ("the Prize Draw") which will run from Monday 20 January to Sunday 22 March 2020 on Classic FM in conjunction with voting for the Classic FM Hall of Fame 2020.
2. Anyone who enters the Prize Draw (an "Entrant") will be deemed to have read and accepted the Specific Rules and the Competition Terms and Conditions and will be bound by them.
Details of the Classic FM Hall of Fame:
3. Voting in the Classic FM Hall of Fame opens at 09:00 on Monday 20 January and closes at 23.59 on Sunday 22 March 2019. The new top 300 chart will be announced over the Easter Weekend 2019 (Friday 10 – Monday 13 April).
4. To vote in the Classic FM Hall of Fame Entrants must either:
i. go online to http://www.classicfm.com and register their details; or
ii. submit an entry by post addressed to Classic FM Hall Of Fame 2020, Classic FM, 30 Leicester Square, London, WC2H 7LA.
5. Entrants must:
i. vote for their three favourite pieces of classical music;
ii. clearly number their votes to indicate order of preference and must include as much detail of the piece of music as possible. For example, where a composer has written more than one piece in any genre, e.g. multiple symphonies, the specific details of the piece are required to accurately identify it; and
iii. include their name, email address, phone number and address.
6. The following rules apply to voting in the Classic FM Hall of Fame:
i. Entrants must vote for three separate pieces;
ii. Votes are weighted in terms of preference. A first choice vote is attributed 3 points, a second choice vote 2 points and a third choice vote 1 point. Votes should be entered in order of preference and the final chart is dependent on the total number of points assigned to each piece. If two or more pieces tie with the same number of points, the number of first, second and third choice votes will be taken to decide the final chart positions;
iii. An external party will independently verify votes.
7. For the avoidance of doubt, the following entries will not count towards the Classic FM Hall of Fame vote:
i. Postal votes that are addressed incorrectly;
ii. Where the information in respect of a piece of music is incomplete;
iii. Where the piece of music cannot be accurately identified the vote will not be counted.
iv. Second or subsequent votes from the same Entrant;
v. Votes submitted without the correct name and contact details;
vi. Votes made by automated or machine assisted methods; and
vii. Votes submitted using Twitter, Facebook, Instagram, YouTube or posted online.
Details of the Prize Draw:
8. There will be one prize, offered by Viking. All eligible Entrants submitting votes for the Classic FM Hall of Fame 2020 in accordance with these Specific Rules, whether online or by post, will automatically be entered into the Prize Draw.
9. One winner will be selected in a random draw by an independent party from all eligible entries, held on Monday 23 March. The winner will be notified by telephone within one week of the closing date and will be sent, by email or post, details of how to accept their prize. Failure by the winner to accept the prize in the manner specified within 14 days of the promoter's email or letter will make any claim invalid and the promoter will then select another winner (again selected randomly in a draw) from all remaining eligible entries who will be contacted as above.
Eligibility:
10. Entrants must be aged 18 years or over and resident in the UK. Proof of eligibility must be provided upon request.
11. Employees and agents of (a) Viking or (b) any company connected with the production or distribution of the Prize Draw, as well as their relatives or members of their family or household, are not eligible to enter the Prize Draw.
12. Entry is restricted to one entry per person; duplicate entries will be excluded from the draw.
Details of the Prize:
13. The prize is £1000, provided by Classic FM.
Terms and Conditions of Prize
14. The £1000 will be provided in the form of a cheque, and will be posted to the prize winner at the address given upon accepting the prize.
22. The Prize Draw and these terms and conditions, and any dispute or claim arising out of or in connection with them, shall be governed by and construed in accordance with English law and any applicable provisions of mandatory local law.
Promoter
23. The Promoter of the Prize Draw is Global, 30 Leicester Square, London WC2H 7LA