LISTEN AGAIN: Shakespeare on the Road with Maxine Peake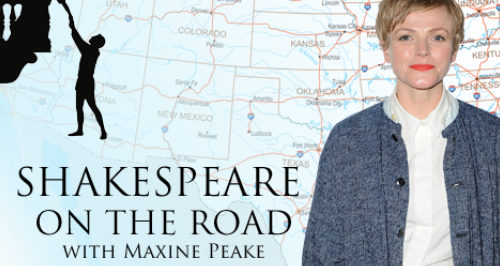 Actor Maxine Peake is no stranger to Shakespeare - she's even played Hamlet. Now she's off on a journey to find out what the Bard means to the USA.
On the 4th of July – American Independence Day – in the 400th anniversary year of William Shakespeare's death, Maxine Peake explored what the Bard means to America today.
In a country which broke free from British rule in 1776, but remained attached to the works of Shakespeare, Maxine covered 10,000 miles of Shakespeare Festivals across the USA, interspersed with a fantastic range of classical music inspired by his work.
LISTEN AGAIN to this show >

We find out what Paul Robeson and Grandpa Walton actor Will Geer contributed to the US Shakespeare scene, and hear how Shakespeare helped New Orleans recover after Hurricane Katrina.
Musical highlights include Prokofiev's Romeo and Juliet, and Korngold's acclaimed film score for Much Ado About Nothing.
And what, exactly, connects William Shakespeare with Gustav Mahler?
All will be revealed this evening as Maxine travels through the United States.