Saturday Night at the Movies - Saturday 6 August 2016, 5pm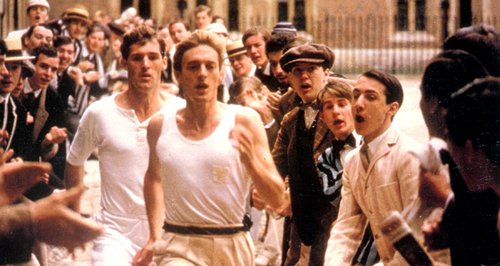 Andrew Collins gets all sporty with a host of films that celebrate human strength and perseverance.
The 2016 Rio Olympics started yesterday so tonight, Andrew digs out his sweatband, and is shadowboxing to music from great sporting movies.
The show kicks off with Vangelis's pulsing theme for Chariots of Fire (pictured) which so memorably started the London 2012 Olympics, performed by Sir Simon Rattle and the London Symphony Orchestra, with a little help from Mr. Bean.
Watch: That immortal moment when Mr Bean played 'Chariots of Fire' at the London 2012 Olympics >
More thrilling sporting stories captured on film include boxing classics Rocky, Southpaw and Raging Bull, with its use of the Intermezzo from Mascagni's Cavalleria Rusticana. The recent Rush, directed by Ron Howard, had a score by Hans Zimmer and told the story of the rivalry between motor racing giants Niki Lauda and James Hunt, while Eddie the Eagle celebrated an altogether different, and very British, kind of hero.
That popular piece The Trap by Ron Goodwin also features tonight. It wasn't a sporting film, but you'll recognise the music from its use each year in TV coverage of the London Marathon.