Saturday Night at the Movies - Saturday 5 November 2016, 5pm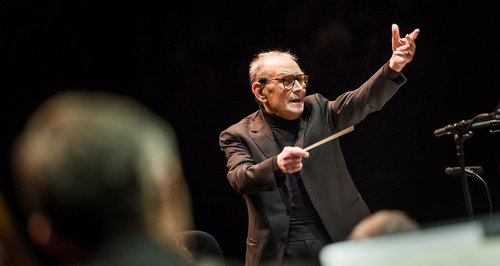 Andrew Collins celebrates the genius of Ennio Morricone.
The great movie composer Ennio Morricone turns 88 next week. Tonight, to celebrate, Andrew Collins dedicates two hours to an early birthday special celebrating the Italian maestro.

Focusing on brand new albums, including Morricone 60 which celebrates the composer's six decades of film scoring, Andrew will select Morricone's greatest movie music including The Mission, Cinema Paradiso and, of course, piles of 'Spaghetti Westerns'.