The Coen Brothers on Classic FM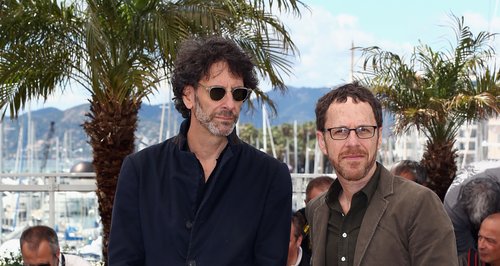 Maverick movie masters Joel and Ethan Coen talk about their extraordinary films and their music. Saturday Night at the Movies, Saturday 5 March 2016, 5pm.
In a special edition of Classic FM's weekly celebration of cinema, Andrew Collins meets the award-winning filmmakers Joel and Ethan Coen about their films, the use of music within them, and their long-standing partnership with composer Carter Burwell.
"He always knows it's about the characters," they say about Burwell, "and that's where he goes mentally first to think about the score."
The Coen Brothers' latest film, Hail, Caesar! is out this weekend. Set in Hollywood in 1951, Hail, Caesar! is a homage to the golden era of films and stars George Clooney, a regular player in their films.
"George understood from the very beginning before we'd ever done a thing with him," they tell Andrew Collins. "He's a very smart actor.":
Tonight's programme also features classic scores by Alfred Newman, Max Steiner and Miklos Rosza, along with music from earlier Coen Brothers' movies including True Grit, Millers Crossing and Burn After Reading.