Saturday Night at the Movies - Saturday 30 April 2016, 5pm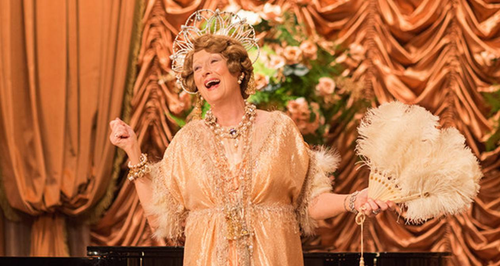 What are the best soundtracks of the year so far? Andrew Collins has a selection.
On this week's show, Andrew brings us bang up to date with the very best film scores from the first third of 2016.

And it's an eclectic selection. There's Meryl Streep hitting all the wrong notes in Florence Foster Jenkins (although Alexandre Desplat's score is somewhat more tuneful).
Hans Zimmer has called time on superhero movies but there's still his current Batman vs Superman: Dawn of Justice to thrill you.
And there's an appearance from piano superstar Lang Lang on Zimmer's score from Kung Fu Panda 3 (and if you listen carefully you might hear our very own Catherine Bott singing on that one.)