Saturday Night at the Movies - Saturday 27 February 2016, 5pm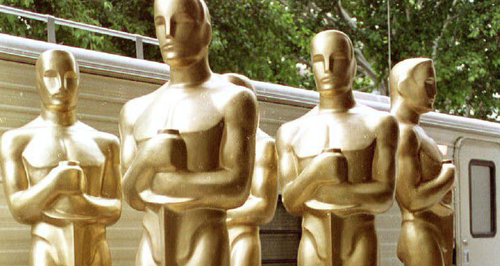 Andrew Collins is off to the Oscars with a look at the hot favourites and other nominees.
It's time to put on your best suit or most glamorous gown for a walk along the red carpet.

The 88th Academy Awards are taking place in Los Angeles tomorrow, and tonight, Andrew Collins is marking the occasion with music from the nominated films.

Andrew will be including all the nominees in the Best Original Score category: Bridge of Spies (Thomas Newman), Carol (Carter Burwell), The Hateful Eight (Ennio Morricone), Sicario (Jóhann Jóhannsson), Star Wars - The Force Awakens (John Williams).

We'll also be hearing music from other Oscar contenders including Room - nominated in three categories, Spotlight - five nominations, and Brooklyn, two nominations.