LISTEN AGAIN: Simon Pegg on Saturday Night at the Movies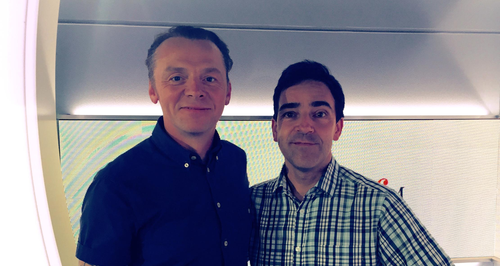 Simon Pegg joins Andrew to talk about Star Trek and his favourite film music.
In a special edition of Classic FM's weekly celebration of film music, Andrew is joined by actor and comedian Simon Pegg.
He's currently starring as Scotty in Star Trek: Beyond, which he also co-wrote.
LISTEN AGAIN to this show >

Simon talks about the importance of music to a film and shares his favourite scores, including Star Wars and E.T., discussing how they influenced him when he was growing up.

WATCH: Simon Pegg - Star Trek: The Motion Picture was more 2001 than Star Wars >

The second hour will focus on the Star Trek franchise, with particular reference to composers Jerry Goldsmith and James Horner, who made their mark on the series with some fine scores.