Saturday Night at the Movies - Saturday 20 August 2016, 5pm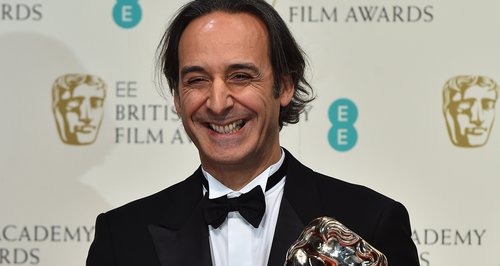 Andrew Collins celebrates the music of Alexandre Desplat.
The Academy Award-winning composer Alexandre Desplat turns 55 this week, and Andrew Collins gets the birthday celebrations under way with two hours of the Frenchman's film scores.
Desplat won his first, and only Oscar so far, for his soundtrack to The Grand Budapest Hotel, but has received seven additional Academy Award nominations, and seven Bafta nominations, winning two.
Among his most popular scores are The Queen, The King's Speech, Rise of the Guardians, The Imitation Game and Unbroken.
We'll be hearing some of them tonight as well as Girl With A Pearl Earring and Harry Potter and the Deathly Hallows Parts 1 & 2.
WATCH: Harry Potter composer Alexandre Desplat and the shadow of John Williams >