Saturday Night at the Movies - Saturday 13 February 2016, 5pm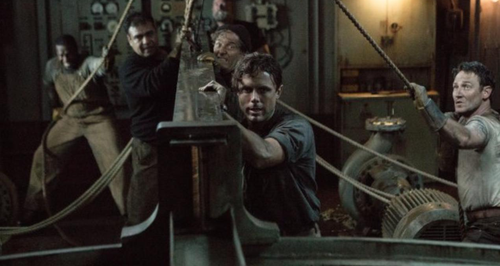 Andrew Collins sets sail to enjoy some maritime movies.
To mark the release of the new film, The Finest Hours, Andrew Collins this week takes to the high seas at the cinema.
Starring Chris Pine and Casey Affleck, it tells the true story of one of the worst storms to ever hit the East Coast of the United States, damaging an oil tanker off the coast of Cape Cod and literally ripping it in half. On a small lifeboat faced with frigid temperatures and 70-foot high waves, four members of the Coast Guard set out to rescue the more than 30 stranded sailors trapped aboard the rapidly-sinking vessel.
With a truly maritime-themed show, Andrew will be featuring music from The Finest Hours as well as iconic music from Pirates of the Caribbean, Life of Pi, Titanic, The Sea Hawk and Jaws.