Saturday Night at the Movies - Saturday 12 March 2016, 5pm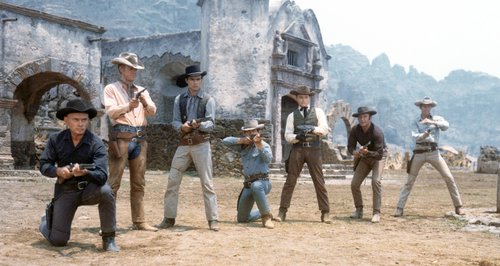 It's a Western movie special tonight - yeehaw!
This week, Andrew Collins is saddling up and setting out for the Wild West to celebrate one of his personal favourite film genres: the Western.
Among the great composers featured tonight is Ennio Morricone, whose inventive use of bells, coyote howls, electric guitars, harmonicas and the distinct twang of the Jew's harp influenced and revolutionised the music of Westerns to the point where it's hard to imagine a score without his unorthodox instrumentation. His extraordinary 50-year career was finally rewarded last month when he won his first Oscar for Quentin Tarantino's The Hateful Eight.
Watch: Ennio Morricone's tips for writing film music as iconic as Gabriel's Oboe >
Also tonight, classic Western scores from Elmer Bernstein and Alfred Newman.
Not to be missed, whether you're good, bad or ugly.